CoinEx, a global and professional cryptocurrency exchange service provider, announced on Tuesday it has formed a new partnership with fiat infrastructure provider, Simplex.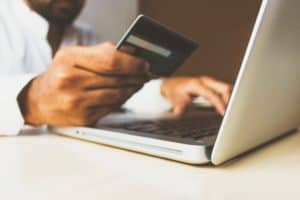 CoinEx reported that the partnership enables its users to purchase cryptocurrencies such as Bitcoin (BTC), Bitcoin Cash (BCH), Ethereum (ETH), Litecoin (LTC) and USDT with their Visa or MasterCard credit cards. Various fiat currencies including USD, EUR and CAD are supported. Simplex is charging a processing fee of 3.5% per transaction (minimum $10). The daily limit per user is $20,000, while the monthly limit is $50,000.
Speaking about the partnership, Haipo Yang, Founder and CEO of CoinEx, stated that the partnership is considered a milestone for the company as it is the first fiat onramp that is integrated on the platform. Nimrod Lehavi, Co-Founder and CEO of Simplex, then added:
"Enabling fast and secure credit card payments is a key step to mass crypto adoption. We are excited to partner up with CoinEx and bring a better and easier experience to users worldwide."
Founded in 2017, CoinEx supports coin exchange, margin trading, futures trading, options trading, and other derivatives trading, and its service reaches global users in nearly 100 countries/regions with various languages available. 
"With its proprietary trade matching system and excellent user experience, CoinEx is dedicated to building a highly secure, stable and efficient digital coin exchange for global users."
CoinEx notably supports a wide range of trading services and is known for some distinct advantages such as fast transactions, world-class security, and safety of funds

Sponsored