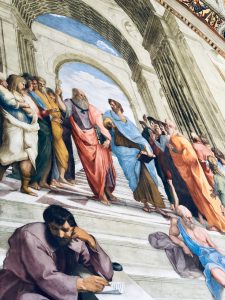 daVinci Payments, a Fintech company that facilitates global corporate payments, disbursements, virtual rewards and offers prepaid cards, has introduced a "Brand Accelerator," which is a software-as-a-service (SaaS) platform designed to make payments "a seamless branded experience for recipients—from beginning to beyond the point of payment."
According to a company release, the Brand Accelerator aims to help to "fill the gap in branded opportunities left in part by physical marketing experiences that are currently unavailable."
daVinci's Brand Accelerator will assist businesses with delivering or processing digital payments with branded and educational videos, "behavioral triggered" purchase and referral offers, enrollment in loyalty, product registration and email programs.
As noted in the announcement, the new product will be demonstrated through a live webinar scheduled on April 28, 2020.
Rodney Mason, chief revenue officer at daVinci Payments, stated:
"We found in national research and beta pilot programs that consumers, B2B customers, employees, contractors, channel partners, renters and non-profit recipients of all kinds welcome branded engagement when redeeming and checking their payment balances." 
Mason noted that the Brand Accelerator program aims to add "more value and engagement between brands and payees" during a time when the world is struggling to cope with the economic and social challenges due to the Coronavirus (COVID-19) outbreak.
As confirmed in the announcement, daVinci's Brand Accelerator has been performing beta tests since August of last year. It's currently available for use by the general public.
The product aims to enhance customer experience, improve brand engagement and help firms generate more revenue during these challenging times.
As mentioned in the release:
"The content and engagement brands can now leverage via Brand Accelerator spans from video and surveys to behavioral based special offers, and sign-ups, including enrollment in loyalty, on-going customer updates, product registration and warranty programs."
Brand Accelerator payments can be activated through email links. After that, customers are guided through a branded experience, which begins from the payment homepage. As explained in the release, "the platform uses payee opt-ins and engagement history to continue personalized customer interaction and trigger-based high value messaging."

Sponsored Links by DQ Promote