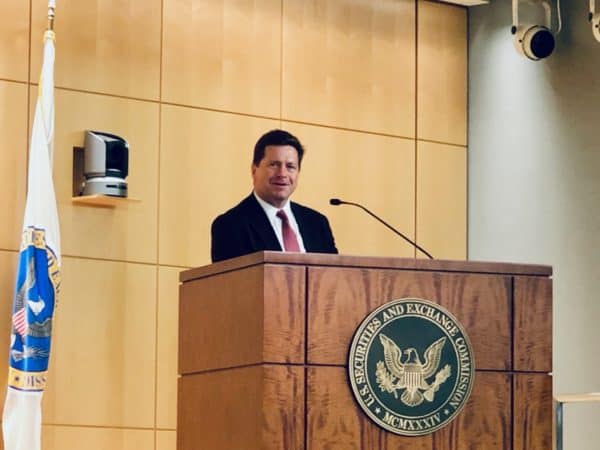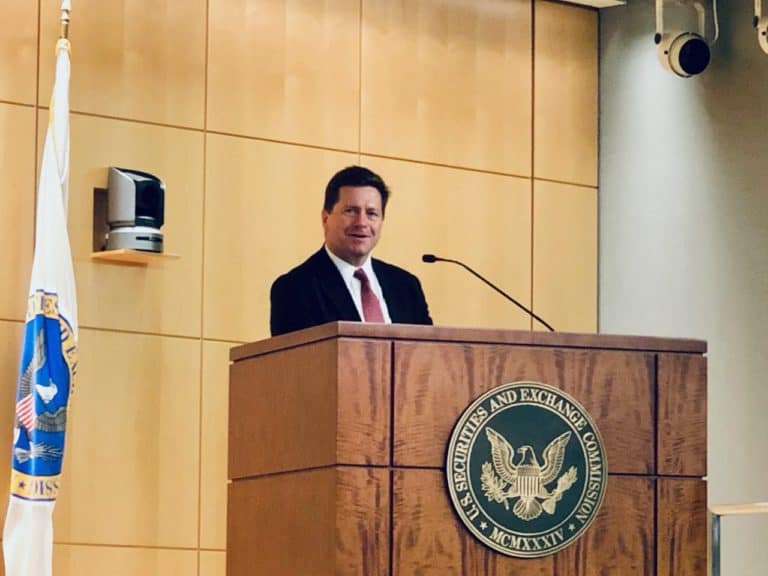 The Securities and Exchange Commission (SEC) has announced that its annual Government-Business Forum on Small Business Capital Formation will be virtual this year.
During SEC Chairman Jay Clayton's tenure, the Forum has moved outside the beltway. Before Clayton, the Forum was held at SEC HQ on F Street in Washington, DC. The Forum has been viewed as an opportunity for smaller firms and their advocates to directly engage with SEC staff – including Commissioners. For the first time ever, the Forum will take place as a live-streamed event where participants engage digitally.
"The Forum provides an important opportunity for us to engage directly with the small business community, hearing first-hand from small businesses and their investors about their experiences in capital raising," stated Chairman Jay Clayton.  "Every year we take back valuable insights that shape our perspectives on capital formation and investor protection efforts."
This is the second year that the new Office of the Advocate for Small Business Capital Formation will host the Forum.
SEC Advocate for Small Business Capital Formation Martha Legg Miller said the Forum is an opportunity to spotlight both innovation and challenges in the small business sector:
"We look forward to empowering small businesses and their investors across the country to share their perspectives on how we can improve capital raising policies."
This year the Forum will take place over a half-day beginning at 12 noon ET on June 18, 2020. Access is free and open to the public.

The SEC states that the Forum will begin with a session highlighting perspectives and insights from thought leaders across the capital formation marketplace, followed by two consecutive sessions where participants will formulate capital formation policy recommendations for Congress and the Commission. Discussions will also include topics on women-owned, minority-owned, and rural businesses and their investors, as well as the potential paths for the next generation of publicly-owned companies.

Sponsored Links by DQ Promote