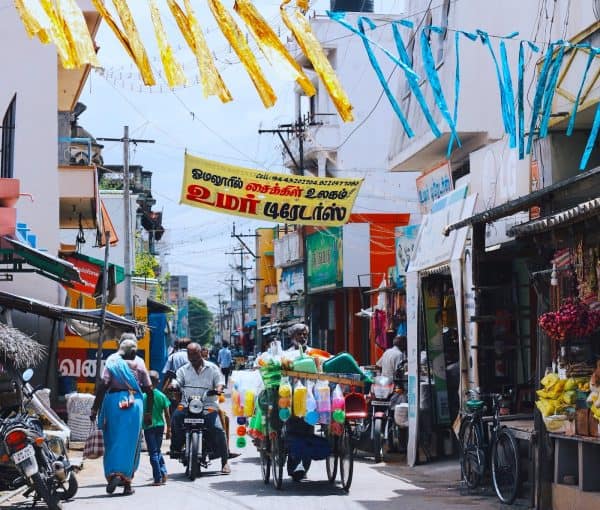 Indian Fintech firm Zaggle has teamed up with Visa in order to support various payments solutions for SMEs.
Both companies will work cooperatively to develop solutions for startups and SMEs that will help them improve their overall productivity and efficiency. Businesses will be able to use Zaggle's applications to automate routine business processes and reduce operational costs. They will also be able to take advantage of faster credit solutions offered through a unique card.
Raj N. Phani, founder at Zaggle, stated:
"This partnership will help us expand our services and client base who need to improve automation and digitize spends to bring in more transparency. In addition to this, our collaboration focuses on improving the working capital management of SMEs who are in dire need of a payment instrument that will help them optimize and improve cash flows for all their business expenses." 
The Zaggle platform has been onboarding around 600 SMEs each month, Phani claims.
He confirmed that there's a special focus on serving SMEs that may have been negatively affected by COVID-19. The Fintech firm will aim to offer reliable credit to businesses struggling because of the pandemic, Phani said.
Arvind Ronta, head of products for Visa (India and South Asia), remarked:
"SMEs remain the backbone of our economy. Now more than ever before, it has become more important for SMEs to assess how to best digitize their businesses."
Zaggle is planning to introduce the "Founders Card," which is a credit card designed specifically for founders and CEOs of Indian startups and SMEs. The card should be available within the next 45-60 days, the company said.

Zaggle is working cooperatively with over 3,000 clients and aims to offer its new platform to a million SMEs. The Fintech company recently introduced its free Zaggle SAVE do-it-yourself (DIY) AI-enhanced expense management solution for SMEs. It's also offering various API banking products.

Last month, Zaggle reported that it had a turnover of around INR 1800 Crores (appr. $237 million) for the 2018-2019 financial year (FY). Zaggle is now expecting to generate INR 3500 Crores (appr. $461 million) in revenues for FY 2019-2020.

In April 2020, Zaggle said it was planning to hire 100 new employees in the coming year.

Sponsored Links by DQ Promote