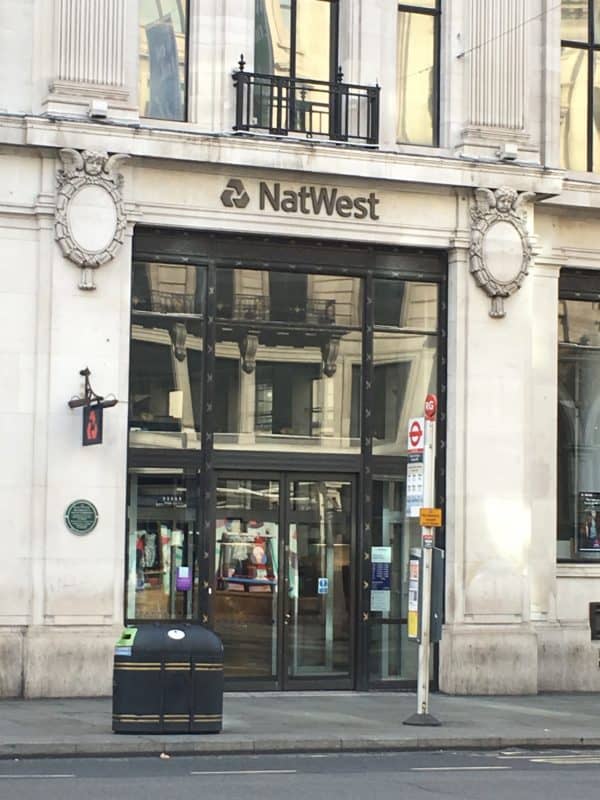 Consumers across the globe continue to increasingly use digital payments options instead of physical cash, due to COVID-19.
NatWest claims that it has witnessed a significant increase in UK businesses that are now ready to accept payment cards.
The lender notes that 70% of local businesses signing up for its Tyl by NatWest payment service may be using card payments for the first time. According to the company, this indicates that companies are moving away from cash transactions, and adopting digital, contactless, or card payments.
Notably, there's been a 300% increase in internet searches for the term "contactless payment" during the past two months, which is likely due to lockdowns and safe distancing measures being observed following the Coronavirus outbreak.
Data from Link reveals that ATM cash withdrawals dropped 60% during these lockdowns and around 75% of UK residents claim they're not using cash as much since the pandemic began.
Mike Elliff, CEO at Tyl by NatWest, stated:
"We know that much of this current trend is driven by necessity related to the current crisis, such as the need to accept contactless payments for hygiene reasons, as well as businesses moving to offer delivery services or accepting orders and payment by phone to reduce physical contact."
NatWest recently waived terminal fees for Tyl, and will continue to not charge these fees until the end of 2020.

NatWest, Royal Bank of Scotland and Ulster Bank have launched a new "companion card," which is a supplement to their existing current accounts that will enable vulnerable customers and those in extended isolation to give trusted volunteers a way to pay for their essential goods.

The companies noted that the companion card has been introduced in response to the pandemic, in order to protect vulnerable customers and enhance their ability to pay for essentials while protecting themselves.

Sponsored Links by DQ Promote