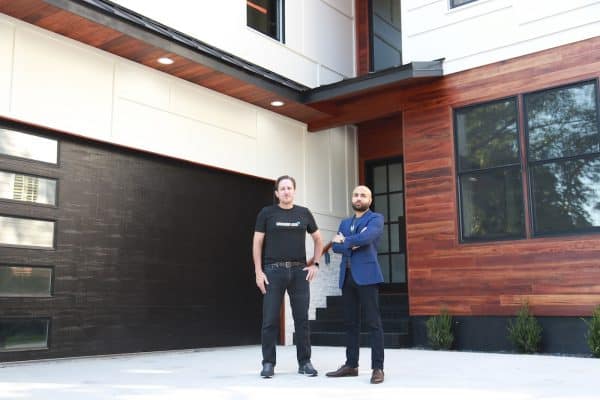 Groundfloor is turning to SeedInvest to raise additional growth capital.  Groundfloor has posted an offering page for indications of interest and, as of today, the "amount reserved" stands at $280,700. Indications of interest are non-binding. Groundfloor is seeking up to $10 million in a Series B funding round for preferred equity utilizing Reg A+.
Groundfloor is a real estate crowdfunding platform that utilizes Reg A+,  a securities exemption that allows issuers to raise up to $50 million from both accredited and non-accredited investors alike.
Since platform launch, Groundfoor reports that investors have earned an average annualized return of over 10% each year. This past year, registered users on Groundfloor topped 75,000 and annual investment volume surpassed $100 million representing year over year growth of 110%. To date, Groundfloor has originated over 1,54 loans in 31 states, including 640+ during 2019.
Groundfloor apparently raised a small amount of equity capital this past March while closing on a convertible note of $3.6 million at the end of 2019 (valuation cap of $60.6 million).
Like most early-stage ventures, Groundfloor is not yet profitable. The company generated net revenue for the years ended December 31, 2019, and 2018 at $6.4 million and $2.9 million, respectively. Groundfloor's net loss was ($3,837,266) in 2019 and ($6,100,655) in 2018 so that was an improvement.
According to the Offering Circular (preliminary) Groundfloor facilitated the origination of 646 and 325 developer loans during the years ended December 31, 2019 and 2018, respectively.
The company generates its revenue via origination fees and interest. Groundfloor states that it expects operating revenue to increase as its loan application and processing volume increases.
So Groundfloor needs to scale to hit break-even, so what of COVID-19 and the impact to the platform? In the Offering Circular, Groundfloor states:
"Despite COVID-19, funding of draws on outstanding loans to developers has remained relatively steady in March and April 2020, as much of the Southeast United States, where our borrower projects are concentrated, did not require cessation of construction projects. To date, we have not had significant difficulty funding our operations through LRO offerings, other Regulation A offerings, and other financing sources. We continue to see adequate credit performance in our Loan portfolio, and see robust demand for Loans by commercial borrowers. Our retail investment channel continues to invest in LROs on our platform and we continue to sell a relatively small number of loans to institutional purchasers. Moreover, our technology platform has enabled the Company to deploy a work from home environment for its employees, such that work continues more or less normally."
Groundfloor states that it has not experienced a material change in the funding amounts provided to developers.
In a comment on the offering page, Groundfloor states that the valuation is anticipated to be set at $72.8 million or $18.23 per share.
Have a crowdfunding offering you'd like to share? Submit an offering for consideration using our Submit a Tip form and we may share it on our site!