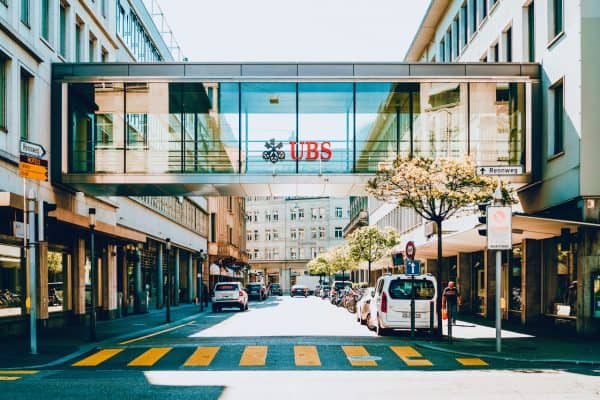 UBS Group AG (SWX: UBSG), a Swiss multinational investment bank and financial services company based in Switzerland with around $1 trillion in assets, is planning to invest hundreds of millions of dollars of its own funds into various Fintech firms.
As reported by Bloomberg (which cited sources familiar with the matter), UBS aims to establish a corporate VC fund in order to make strategic investments between $10-$20 million in several different Fintech companies.
According to sources, UBS' management noted that they're planning to hold the stakes for around five years.
A UBS representative said the wealth manager will be launching a fund, however, they didn't provide any details.
The Fintech VC fund from UBS has come shortly after UBS appointed ING Groep NV's Ralph Hamers, a supporter of digital banking, as its CEO (taking the place of Sergio Ermotti).
UBS is planning to invest hundreds of millions of dollars of its own funds into various #Fintech firms
Although wealth management (UBS' main or most profitable department) has been a highly personalized business, with customers preferring to speak to consultants in person, the COVID-19 outbreak has led to a shift towards online or digital platforms and services.
Mike Dargan, UBS' global head group technology, stated:
"UBS wants to further engage with and support Fintech firms. The new venture investment portfolio is a next step to accelerate our innovation and digitization efforts."
UBS' Fintech VC fund will aim to invest in client engagement initiatives, investing and financing solutions, and streamlining the daily operations of the Swiss wealth manager. Although UBS has begun looking for investors, the institution noted that it would be recruiting a special team to manage its fund (according to sources).
UBS plans to save time and overhead costs associated with maintaining operations, as the market for wealth managers and high-net-worth-individuals (HNWIs) has become increasingly competitive.
UBS has also applied for a digital bank license in China. The bank said that it aims to use the permit to branch out into advisory services and also to potentially attract new wealth clients, according to Edmund Koh, UBS' head for the APAC region.
UBS had planned to offer virtual banking services in the region back in 2017, however, its initial effort wasn't successful.