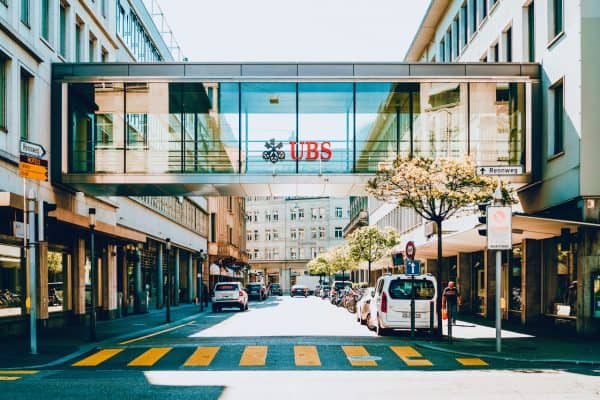 Switzerland-based UBS Group AG (SWX: UBSG), a global investment bank and financial services firm with around $1 trillion in assets, recently confirmed that it is planning to launch a digital banking platform that would reduce operational costs and stimulate growth.
However, UBS said its plan depends on whether or not it can secure a digital bank license in mainland China.
Edmund Koh, head of UBS' Asia-Pacific division, says China's framework digital banking guidelines should be available by June or July of this year.
As reported by the SCMP, Koh is hoping that UBS' virtual bank application (for a countrywide, majority-owned digital bank license) will be approved or at least move forward in some way.
If UBS' application is successful, then it will be joining Chinese tech giant Tencent Holdings' and Alibaba Group Holding's banking units in offering cost-effective digital financial services throughout China.
Koh, who is planning to incubate the initiative in China and then launch globally, remarked:
"We need scale, and I'm going to get that scale for UBS, working together with the Chinese authorities."
Private banking has been a highly profitable sector of the financial services industry, however, cost-to-income ratios continue to remain relatively high (around 70-80%) as well.

Digital banks aim to offer lower-margin products and services without the requirement of operating physical branches. Neobanks are also easier to scale, because they operate in a more efficient manner when compared to incumbents.

Koh revealed that acquiring a wealth management customer costs about $25,000. UBS' management believes they can significantly reduce such expenses if they operate an all-digital bank.

Koh added that UBS plans to expand its user base from currently around 30,000 customers in Asia to 200,000 in the coming years.

Koh believes China is the ideal place to establish a digital banking platform, because of the nation's expertise in artificial intelligence (AI). The $13.6 trillion economy is also home to rapidly evolving financial services and risk management businesses.

UBS already has a universal banking model, which includes a comprehensive digital platform. However, UBS has not yet established such operations in Asia.

The bank said it wants to serve China's growing middle class, which might have anywhere between $100,000 to$200,000 to deposit at a bank.

The digital bank would be based in Qianhai. It would serve customers in the Greater Bay Area, which is home to 69 million residents and a GDP of around $1.5 trillion.

Sponsored