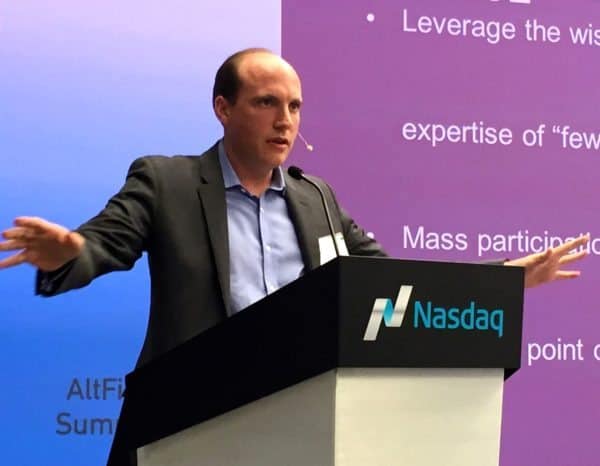 UK-based peer to peer (P2P) lender RateSetter recently revealed that fewer consumer borrowers are asking for more time to pay back their loans.
RateSetter said that its loan performance is now consistent with what it had predicted or expected during April 2020 and it claims that it has managed to avoid a significant rise in arrears.
As reported by Peer2Peer Finance News, RateSetter mentioned in a letter sent to investors:
"We have begun to see a slowing in the rate of consumer borrower breathing space requests and the key determinant of the future expected credit losses will be how many of these borrowers are able to return to paying normally and how many unfortunately will not."
The lender confirmed that it has "not seen a dramatic rise in actual arrears and so it really is a case of seeing how many of the breathing space borrowers return to normal."
RateSetter's management noted that a £4.65 million debt sale in April 2020 helped increase its cash balance maintained as part of its Provision Fund. However, the company said it also increased future expected credit losses by the estimated value of expected recoveries that were forgone.
The interest coverage ratio in the Provision Fund fell to 75%, however, the amount of funds allocated into the fund has gone up a bit, which has increased the capital coverage ratio from 166% to 169%.
This development has come after RateSetter had temporarily reduced interest rates last month due to COVID-19 and resulting in economic challenges.
RateSetter has seen significantly more withdrawal requests from customers, which has caused delays for investors trying to gain access to their funds.
Rhydian Lewis, founder and CEO at RateSetter, told Peer2Peer Finance News in an exclusive interview:
"P2P lenders have historically focused on both new customers and existing customers, as they have been growing their businesses."
He further noted:
"The pandemic is the P2P lending industry's first major crisis and the focus is entirely on existing customers, so you actually improve their experience and learn something."
Lewis claims that the response of RateSetter's retail investors has been "very resilient," as most of them are still investing.
He added that "the bottom line is that [investors are] still earning a positive return."
He pointed out that this is being offered "in a world of near-zero interest rates and equity losses, and the relative performance is holding up."
RateSetter primarily focuses on residential housebuilding with loan-to-value ratios being about 65%, which the platform's CEO thinks is "quite a resilient market" because of the underlying demand for property.
He remarked:
"It's about supporting borrowers. Developers need that reassurance that funding will come."
RateSetter confirmed that it would be returning to a "diversified investor model."
Lewis pointed out that institutional money "also redeems in a crisis, but diversification is a strength."
He claims:
"The reason for focusing on retail over the last couple of years was to streamline and become the leading Innovative Finance ISA provider, which we have achieved."
He predicts:
"The [COVID-19] crisis will change the shape of the industry. It will lead to consolidation. Only those that manage credit performance through this downturn will thrive."
Recently, as the Coronavirus has impacted online lenders, RateSetter has posted a series of updates on its Provision Fund while taking steps to mitigate investor risk.

Sponsored Links by DQ Promote