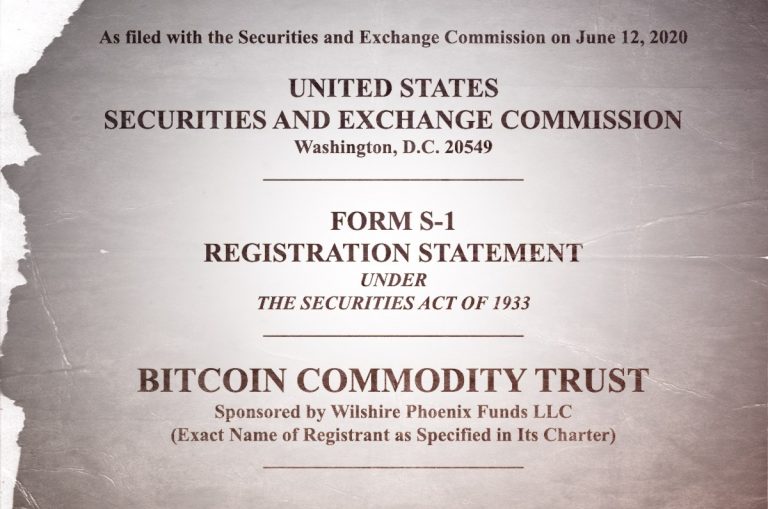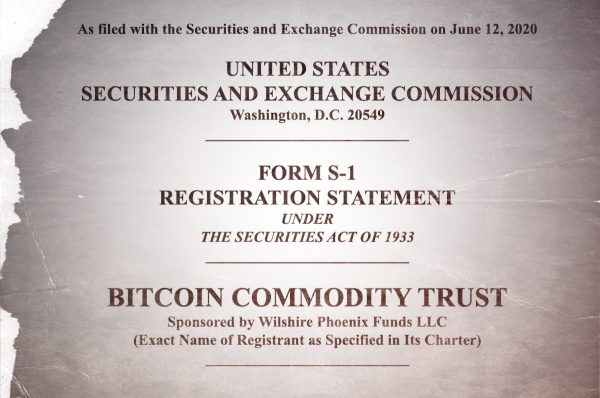 Wilshire Phoenix, an investment firm that provides multiple services including advisor and asset management, has filed an S-1 registration statement with the US Securities and Exchange Commission (SEC) for a publicly traded Bitcoin (BTC) Fund.
The Wilshire team notes in its filing:
"The Shares will provide investors with exposure to Bitcoin in a manner that is accessible and cost-efficient without the uncertain and often complex requirements relating to acquiring or holding Bitcoin."
If approved, Wilshire's Bitcoin Commodity Trust would be publicly traded on OTC Markets Group, Inc.'s OTCQX Best Marketplace. After they've been issued, the Shares may be purchased and sold at any time during the trading day, just like other publicly traded securities.
Wilshire's Bitcoin Commodity Trust aims to allow retail investors to purchase BTC through shares of stock via mainstream exchanges. The company notes that each share is backed by BTC, the flagship cryptocurrency. Shares are priced according to the digital asset's market rate.
The value or amount of the digital currency held by BCT will depend on the BTC price index that's quoted by the Chicago Mercantile Exchange (CME).
Referred to as the CME CF Bitcoin Reference Rate (BRR), the index keeps track of BTC's price across several different trading platforms. It's reportedly the same rate that the CME uses to settle its Bitcoin futures contracts (in cash). CME also uses the rate for pricing its BTC futures.
There are other similar products in the market like the Grayscale Bitcoin Trust (GBTC). However, GBTC charges an 2% yearly fee for providing custody services.
Wilshire Phoenix's filing states that the company plans to offer a more competitive 0.9% rate.
The firm's filing notes:
"Except for transaction costs associated with the purchase and sale of bitcoin, the Trust's primary recurring expense is expected to be the Sponsor's fee which will be determined by applying an annual rate of 90 basis points (0.90%) to the Trust's NAV (the 'Sponsor's Fee')."
Wilshire Phoenix will be working with Fidelity Digital Assets as its custodian. Broadridge Financial Solutions and UMB Funds are also reportedly involved in the initiative, according to the filing.

In November 2018, Wilshire Phoenix partnered with Coinbase Custody on a $500 million crypto fund.

Coinbase Custody is part of digital asset marketplace Coinbase which claims more than 25 million global customers.

Wilshire Phoenix had noted in 2018 that the fund would invest in Bitcoin and other digital assets while employing "a novel approach to mitigate some of the risks typically involved from the sudden and substantial price movements of Bitcoin."

Sponsored Links by DQ Promote