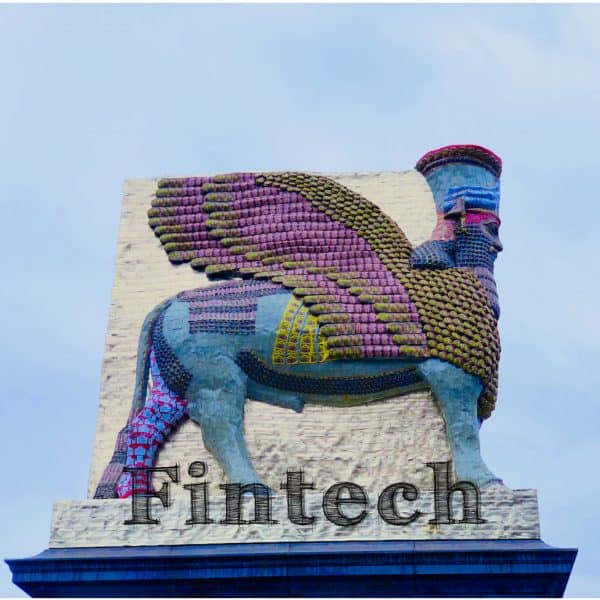 The global Fintech market is expected to grow at a compounded annual growth rate (CAGR) of about 20% and is projected to reach a market value of approximately $305 billion by 2025, according to a new report from ResearchAndMarkets.
Last month, UBS published a report in which it noted that the global Fintech sector would grow from $150 billion in 2018 to $500 billion by 2030. While it's unlikely that researchers or other industry participants can accurately predict the market value of the Fintech industry, it's possible to identify key trends and products and services that could be in high demand in the future.
According to UBS' analysis, Fintech is well-positioned to be among the world's fastest-growing sectors, internationally. Meanwhile, ResearchAndMarkets notes:
"The key reason for the growth of the Fintech market includes high investment in technology-based solutions by banks and firms. Moreover, the infrastructure-based technology and APIs are reshaping the future of the financial services industry….[Fintech] companies are delivering low-cost personalized products on account of emerging developments in the technology sector, leading to rising customer expectations, thereby, boosting the market growth globally."
AI interfaces and chatbots have significantly improved customer service. The AI-focused Fintech market is expected to grow at a CAGR of about 21% in the next 5 years.
According to ResearchAndMarkets, the key Fintech players include Robinhood, Ant Financial, Paytm, Shanghai Lujiazui International Financial Asset Exchange, Oscar Insurance Corporation, Credit Karma, Kabbage, Atom Bank, Onfido, Uipath, and Microsoft.
In another new report, ResearchAndMarkets estimates that the global Fintech AI market was valued at $6.67 billion last year and will reach $22.6 billion by 2025.
The research company notes:
"Increasing demand for process automation among financial organizations is driving the [AI] market. Process automation is one of the major drivers of artificial intelligence in financial organizations. However, it is further evolving into cognitive process automation, where AI systems can perform even more complex automation processes."
Last month, Traydstream, a Fintech firm that scans trade documents with AI, teamed up with Infosys Finacle to develop a blockchain-powered, automated trade finance solution.
Finacle's blockchain tech, Finacle TradeConnect, will be integrated with Traydstream's platform, which uses AI to scan documents – which helps to reduce the time required to check whether rules and regulations are being followed.
ResearchAndMarkets' extensive Fintech AI report states:
"Fintech has been undergoing a continued evolution in the landscape of investment management. Advanced technology and solution adoption, including the use of Big Data, AI, and machine learning (ML) to help the businesses in evaluating investment opportunities, optimizing their investment portfolios, and mitigating the associated risks have been clinical in the technology adoption."
ResearchAndMarkets has also predicted that the "core" of banking won't go away, but Fintech challengers might handle valuable customer interaction.

Sponsored