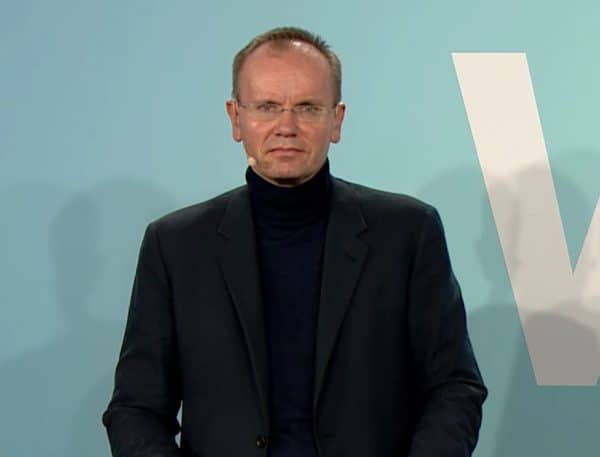 Markus Braun, former CEO of Wirecard (WDI:DE) has been arrested by Munich authorities according to multiple reports. Braun apparently turned himself into local police as the Fintech attempts to unravel what exactly happened to the missing €1.9 billion.
Last week, Wirecard halted a scheduled financial report when its auditors, EY, uncovered the €1.9 billion discrepancy. EY said there was an apparent attempt to deceive the auditor without providing details of the alleged fraud.
When the reports first surfaced Braun quickly made a public statement attempting to mitigate the scandal stating,  "it is currently unclear whether fraudulent transactions to the detriment of Wirecard AG have occurred. Wirecard AG will file a complaint against unknown persons."
But within days, Braun "resigned" from Wirecard and its Board, and in less than a week Braun is now in custody. Reuters reported that Braun turned himself in yesterday (Monday) and a hearing was scheduled for some point today (Tuesday). It was not immediately clear if the disgraced executive would remain in custody following the hearing.
While the Wirecard Board has yet to comment on the arrest of its former CEO, yesterday the company issued a statement claiming there is a "prevailing likelihood that the bank trust account balances in the amount of €1.9 billion do not exist." Wirecard management was said to be in "emergency talks" with its creditors as it seeks to keep the Fintech afloat. The company has quickly scrubbed its website of prominent vestiges of Braun, along with the former COO Jan Marsalek who was terminated in his management role and board position several days after Braun's exit.
Shares in Wirecard actually were on the rise today following a devastating decline in value where the per-share price sank from around €100 to under €15 a share.
Olaf Scholz, the German Finance Minister, told Reuters that the Wirecard scandal, "raises critical questions about supervision of the company, in particular with regards to accounting and balance sheet control. It appears that neither auditors nor regulators were effective here." It was a spectacular example of a public official admitting regulators were asleep at the wheel in its oversight duties.
Scholz added that BaFin, the German securities regulator, needed to identify its operational shortcomings perhaps foreshadowing a shakeup at the regulator.
"And we need to quickly determine what changes are needed to regulatory rules in order to oversee complex corporate structures comprehensively, promptly and quickly," Scholz stated.
Wirecard includes a "transparency" section on its website that includes Braun's "personal decision to resign."

Wirecard was founded in 1999, going public in 2000. The company emerged as a prominent secure payments provider at a time when digital payments were becoming the norm. From relatively humble beginnings, Wirecard rose to have global operations employing over 5800 individuals operating regulated financial service around the world, serving over 300,000 customers. That entire legacy is now at risk as it is unclear if Wirecard will be able to regain its footing after such a loss of confidence from investors.

Sponsored Links by DQ Promote