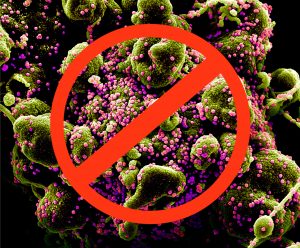 UK-based Fintech firms may be forced to shut down due to COVID-19 and resulting socio-economic challenges. Most Fintechs in the UK have reportedly not received the assistance they need from the nation's government, according to a recent survey published by Innovate Finance.
Fintechs with 25 or fewer workers may be facing the greatest risks right now, because of the Coronavirus crisis. Over 75% of small Fintech firms responding to the survey said they're really concerned about their next investment round or source of funding. More than 70% of all UK Fintech firms claim they've not received any private funding since the pandemic and nationwide lockdowns began.
The Innovate Finance survey revealed that around 75% of small UK Fintechs have either applied, or plan to apply, for a government-backed funding scheme, in order to acquire the funds needed to survive during these difficult times.
More than 70% of Fintechs responding to the survey noted that they haven't received funding during the COVID-19 outbreak. Companies that did manage to receive funds said it's mostly angel investors who are providing the capital needed to make it through the pandemic.
Around 50% of smaller Fintechs said they've mostly received financial instance from angel investors. Other funding came from institutional or corporate VC, venture capital, private equity and family offices.
Charlotte Crosswell, CEO at Innovate Finance, remarked:
"It's evident that the fintech sector faces a significant funding gap as a direct result of Covid-19. We need to act fast before it's too late. If we fail to address this, we risk losing many companies in the fastest-growing sector in the UK economy – one that has enormous potential to transform every aspect of our lives and underpin the digital future."
The report from Innovate Finance revealed that 60% UK-based businesses are considering changing their overall strategy in order to make it through the crisis. The majority of companies are reportedly looking into diversifying their revenue streams or changing the focus of their core business model. A few companies are even considering shutting down completely (11%).

Sponsored Links by DQ Promote