Narinder Khattoare, CEO at Kuflink Group, a platform that connects borrowers with lenders, by providing a steady flow of accessible finance and competitive interest rates, claims that UK-based investors are returning to real estate backed peer to peer (P2P) investments.
Khattoare noted that investment inflows are coming in again, after the UK government started to ease Coronavirus-related lockdown measures.
He added that Kuflink's experience confirms that investor confidence appears to be returning.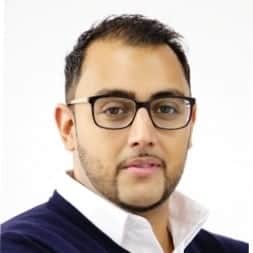 He revealed:
"Much of the new investment [activity on Kuflink] has come from previous customers who are returning because of their positive experience with Kuflink."
Khattoare believes that investor confidence may have returned because they feel that the UK's real estate market isn't going to have a "cliff edge" moment.
Khattaore's comments have come after the UK Chancellor announced a stamp duty holiday for all the country's properties (up to £500,000). Investors might also be more confident now because there are now early signs that the nation's real estate market is beginning to bounce back.
He further noted:
"The phrase 'unprecedented times' can be over-used and we are all navigating in seas where there is no map. However, the fundamentals of choosing the right projects to put on our platform, backed by good property as security, remain the guiding stars in which our investors put their faith."
Several UK-based property-backed P2P lending platforms have reported that the country's real estate sector seems to be making a recovery. P2P lender LandlordInvest revealed recently that there was a huge spike in new enquiries at the beginning of last month, meanwhile, leading property investment company Cogress reported that there are several new deals that might be finalized on its platform.

Last month, Kuflink noted that investors can earn up to 7.2% interest per annum plus 4% cashback on their first investment via the platform. Having undertaken just over 300,000 investments, in mid-June the P2P Investment Platform announced it had funded over £50 million worth of bridging and development loans since its establishment.

Sponsored Links by DQ Promote