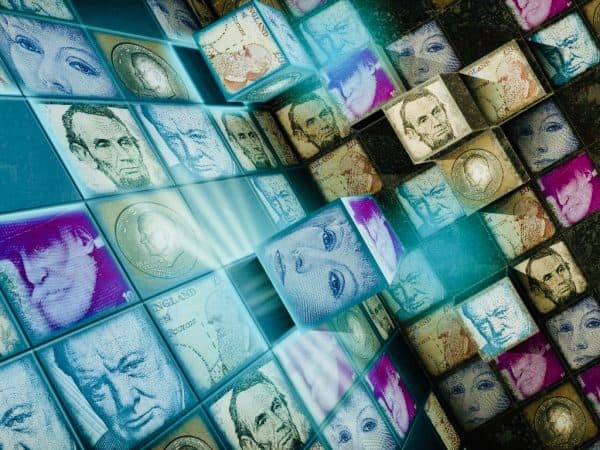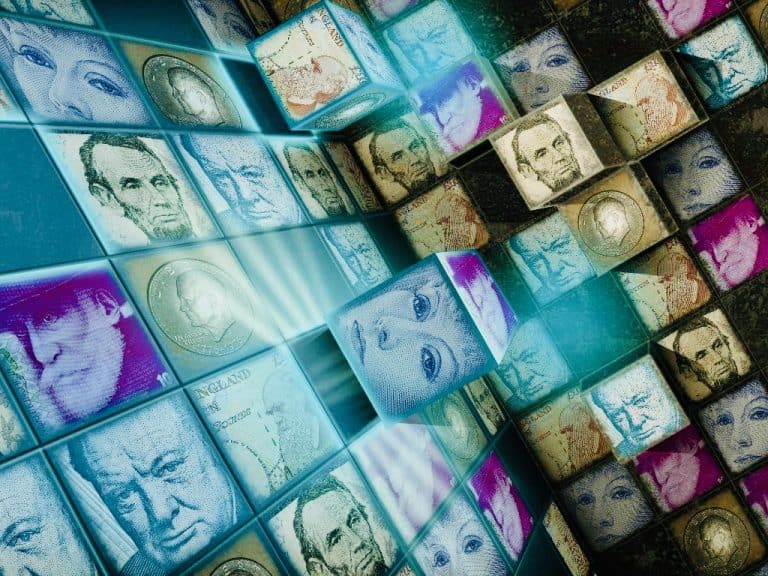 We recently caught up with Sky Guo, a founding member at the OMFIF Digital Monetary Institute, the global central banking think tank that assists policymakers with understanding central bank digital currencies (CBDCs).
Guo, who's also the founder of Cypherium, which focuses on enabling interoperability between CBDCs, has been actively involved in several different virtual roundtable discussions with De Nederlandsche Bank, European Central Bank, Banque de France, and the Digital Currency Research Institute at the People's Bank of China and others.
Guo is an advocate for ensuring CBDCs are interoperable and he has created a framework to ensure that CBDCs are able to achieve full adoption while supporting global innovation. Guo told Crowdfund Insider that he developed this framework after engaging in many discussions with global monetary policy experts across the globe.
Crowdfund Insider: What are the main benefits of issuing a central bank digital currency (CBDC)? Isn't the money we have in our online accounts already digital? How is fiat currency, in digital form, held in bank accounts any different from what a CBDC might be?
Sky Guo: That's an excellent question. In its most seamless transition and implementation, the user experience of a CBDC might not be so different to some current payment systems. However, a government-issued CBDC would be profoundly different in substance.
Today, we have become accustomed to relying on private institutions to serve as custodians of our money because most people are uncomfortable keeping their valuable possessions and cash in private homes. Banks offer security and convenience in our system that the government cannot. With CBDCs, there would be no need for the intermediaries of private banks or payment services that centralize so much of our global capital and dictate investment around the world.
Beyond this more philosophical point, CBDCs will also increase financial inclusivity by lowering the barriers to banking, make cross-border payments cheaper, and expedite financial policy decisions. In short, the experience of a CBDC might be familiar, but the world that this technology creates will be quite different.
Crowdfund Insider: Is it possible or worth it for countries to adopt a sort of "dual" monetary policy where one policy would regulate the issuance of the main currency like the Chinese yuan as we know it today while the other CBDC from China follows some sort of "digital" policy?
Sky Guo: Countries are more likely to continue with a single monetary policy. For example, the Chinese CBDC is a substitution of the Yuan, but is still subject to the same monetary policy of the Chinese government.
Crowdfund Insider: Why is it even necessary for different digital currencies to "interoperate," like you've recommended?
Sky Guo: If CBDCs are going to gain adoption and global importance, as we at Cypherium believe they will, these new digital fiat systems will need to communicate with their domestic economies, with other nations, and with private cryptocurrencies, which are quickly becoming legitimate global economic factors.
Today, the governments of the world use financial policy to administrate amongst each other as well as within their own nations, and CBDCs would bring this to new levels of efficacy.
Crowdfund Insider: Which projects are you involved with, and why.
Sky Guo: Cypherium is heavily involved in the development of CBDC interoperability. On the business side of things, this is mainly achieved through our presence as a founding member of the OMFIF Digital Monetary Institute, a London-based think tank on central banking.
The DMI has connected us with a number of central banks across Europe, with whom we have discussed the construction of novel CBDC structures. Through tools like CypherLink (a notary mechanism based on the InterLedger protocol), Cypherium Connect (a third-party plug-in module for banking systems), and Cypherium Validator (a verification machine), our network can link any two banking systems.
Cypherium can support cross-chain transactions among any two CBDCs or other digital currencies. This is a vital aspect of bringing CBDCs into a globalized financial climate.
Crowdfund Insider: Please explain the state of cross-border payments today and how it can be improved.
Sky Guo: Cross-border payments are both inefficient and expensive. As anyone who has ever sent money overseas will know, most remittance companies serve as gatekeepers that mostly extort torn families, in which the breadwinner is alone in trying to send earnings home.
Bitcoin is one way around this, but because there are still many issues with the network, most notably know-how and custodianship, and because the price of the currency is so volatile, there must be a fiat solution. Cypherium allows a payment in one currency to trigger a resolution in another, seamlessly and safely. This is needed for families across the globe, as well as for international business, trade, and economic transactions on every scale.
Crowdfund Insider: What is the difference between wholesale CBDCs and retail CBDCs?
Sky Guo: A retail CBDC would be a user-end, everyday digital currency intended for public use. This is the kind of digital money that resembles our current bank accounts and debit cards, with which customers could buy coffee and pay rent.
A wholesale CBDC would be intended for macro-transactions between financial institutions as well as for use in public financial markets. This would be a blockchain that financial professionals would be trained to use, much as a variety of economic behaviors from investment to accounting require government certification.
These two levels of the economic activity are certainly already explicit and separate, and, accordingly, so too would be their digital currency systems.