Buy Insurance for Your Pet on Alipay
On July 20th, Alipay started to offer pet insurance in collaboration with China Continent Insurance and ZhongAn Insurance. The pet insurance will use nose print recognition to register pets when you purchase the policy and verify pets when you claim the insurance. This is the first time that nose print technology is used in pet insurance.
According to Alipay, the insurance is now available for pet dogs or cats ages 3 months to 10 years. Taking the annual premium of 399 yuan as an example, the cumulative maximum reimbursement for medical expenses in a year is 10,000 yuan. Alipay has attracted over 500 million users for its insurance products, and this is the first time that Alipay starts to offer pet insurance.
Public data shows that the coverage rate of pet insurance in China is less than 1%, which is much lower than UK (25%) and Japan (7%). (Source: eeo.com.cn)
China-Dubai Fintech Agreement to Bring New Development Opportunities
On July 23rd, Jiaozi Fintech Dreamworks, a subordinate body of Chengdu Jiaozi Financial Holdings Group, signed a Memorandum of Understanding (MOU) with Dubai International Financial Centre (DIFC), the leading international financial hub in the Middle East, Africa and South Asia (MEASA) region. In the future, the two parties will work together to present opportunities for project incubation and talent cultivation, making their contribution to the future of finance. (Source: scjjrb.com)
Credit Reference Center of the People's Bank of China Waives 370 Million Yuan Credit Inquiry Fees to Support post-COVID-19 Recovery
As part of the efforts to support post-COVID 19 recoveries, from March 1st to June 30th, the Credit Reference Center of the People's Bank of China (PBC) has waived 370-million-yuan credit inquiry fees of 10 different types of financial institutions, including rural commercial banks, rural cooperative banks, rural credit cooperatives, micro-loan companies, consumer financing companies, financial leasing companies, guarantee companies, private banks. In addition, PBC has announced to extend the inquiry-free services to December 31st. (Source: PBC)
The People's Bank of China Issues the" Evaluation Rules of Blockchain Technology in Financial Application"
On July 10th, the People's Bank of China (PBC) issued the "Notice on Promoting the Standard Utilization of Blockchain Technology" (hereinafter referred to as the "Notice") and the "Evaluation Rules of Blockchain Technology in Financial Application" (hereinafter referred to as the "Rules").
As required, financial institutions at different levels shall conduct regular external security assessments and filing of blockchain applications. The documents illustrated three dimensions that need to be considered in implementation of financial blockchain application, and the technical standards of product designs, software development and system operation. (Source: cls.cn)
---
The above is a weekly synopsis of the biggest stories on Fintech in China provided by WeiyangX, part of Tsinghua University, in partnership with Crowdfund Insider.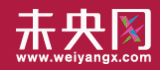 WeiyangX is the most influential website focusing on Fintech in China. The site covers the latest news, industry data analysis, business practices, and in-depth Fintech cases in Fintech. WeiyangX is incubated by Fintech Lab. Founded by Tsinghua University's People's Bank of China (PBC) School of Finance in 2012, the Fintech Lab is the first and leading research entity dedicated to leading best practices, promoting interdisciplinary innovation, and encouraging entrepreneurship in the field of fintech through scientific research and innovative project incubation.