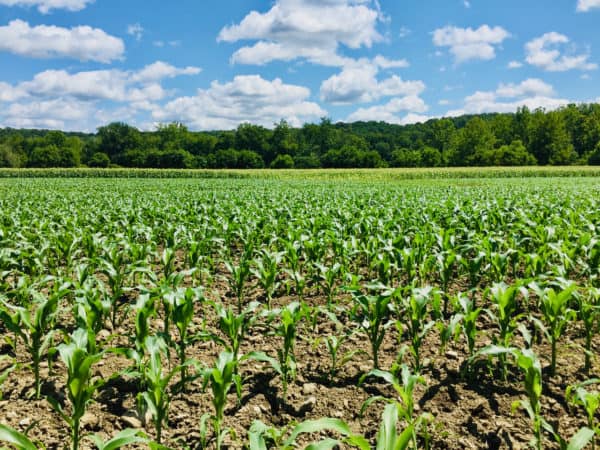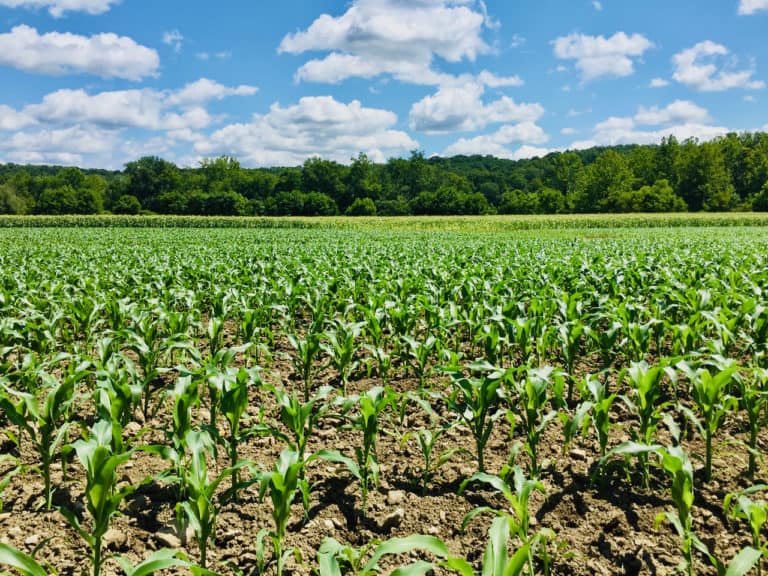 Dan Miller, alongside his brother Ben Miller, founded one of the first real estate crowdfunding platforms in the US. Fundrise was the very first online investment platform to leverage Regulation A (now referred to as Reg A+), to offer securities to investors based on property holdings.
In late 2015, Dan Miller exited Fundrise to break out on his own, while his brother Ben continues to manage the real estate platform. Today, Fundrise continues to grow offering a series of targeted non-listed real estate funds. Following his departure from Fundrise, Miller founded Myrtle Grove Ventures, an investment firm, indicating his ongoing interest in online investment opportunities and Fintech in general.
In 2016, Miller stated:
"online finance and equity crowdfunding, in particular, will see significant and international growth over the next 10 to 20 years."
Today, Dan is executing on this belief with a new investment crowdfunding platform – Steward, the "world's first CrowdFarming platform."
A Certified B Corporation, Steward's mission is "helping sustainable farms to flourish by letting regular people invest in them directly, and prosper alongside them."
Steward allows individual investors to pick specific farm-based offerings as well as a fund "Steward Farm Trust" described as a handpicked, diversified portfolio of agricultural projects and farms.
Below is a discussion with Miller regarding his vision for the Steward and how "CrowdFarming" became his next Fintech venture.
---

So you took some time off following Fundrise and Steward is your next venture. What was the genesis of this new platform?
Dan Miller: Steward is a platform that enables people to invest directly in sustainable farms. Steward's mission is to accelerate regenerative agriculture by solving the issue of access to capital. Steward's crowdfarming model creates a healthy yield for both farmers and investors: farmers purchase land and equipment, and investors earn projected returns while making a positive impact.
My connection to agriculture and thus Steward comes from two places. My mother's family has been farming on the Eastern Shore of Maryland since the 1880s. I've witnessed the consolidation of industrial agriculture in the region and the deterioration of the Chesapeake Bay watershed as a result of pollution, overfishing, and poor land management. I always felt there must be a better form of agriculture that takes care of the land and community while providing value to producers.
My more recent connection to agriculture came through my work in real estate in [Washington], DC. I began meeting chefs who were sourcing directly from local farmers. These farmers were limited by a lack of access to capital, even though their products were in demand. I soon learned that agricultural financing is geared towards large scale industrial commodities, so those growing diversified, sustainable products are cut out of the government-subsidized agriculture lending market. Steward was created as a solution to allow the people who want to see a sustainable food system to invest directly in these farms, providing much-needed capital and a closer connection to where their food comes from.
At a time when investors are increasingly focused on impact and ESG, Steward provides direct access to high quality, regenerative farm investments for investors to do well by doing good. Steward is the first of its kind but is also part of a much broader movement to improve our relationship with our land and food.
It appears that you are leveraging your experience with Reg A+, a securities exemption that Fundrise utilizes. In fact, Fundrise was the first real estate platform to ever utilize Reg A+. Is this your intent?
Dan Miller: I always consider every possible securities exemption to figure out the best path to raise capital. Reg A+ is a useful framework for offering a fund/REIT structure to non-accredited investors. It's one of the many securities exemptions we are utilizing at Steward, in our case for the Steward Farm Trust.
Is Steward regulated as a BD or Funding Portal?  Will you be offering other securities exemptions?
Dan Miller: Steward is not regulated as a BD or Funding Portal. Steward is a technology platform that hosts offerings of vetted issuers (farms) to raise capital.
Steward has successfully funded multiple deals with more in the queue. How are your sourcing your deals?
Dan Miller: The initial farms were sourced through referrals from existing relationships. We then began digital advertising and have had significant success. We also get referrals from the many organizations out there who support sustainable farms, most of whom are in need of capital.
In general, access to capital is the primary issue for sustainable and regenerative agriculture, and Steward's solution is purpose-built for that market, so we efficiently generate many high-quality leads.
What type of issuer is utilizing your platform?
Dan Miller: The issuers on our platform are regenerative farms with diversified products and direct sales to end-users. They typically have at least three years of experience, with developed markets and products, and need capital to expand production to meet the surging demand for sustainable farm products. Consumer demand is what is driving the market opportunity for these farms.
You are planning to self-crowdfund Steward. Please explain. Have you taken any outside capital to date?
Dan Miller: To date, Steward is self-funded. Soon, we plan to raise a round of equity capital from aligned investors. What better way to find investors who believe in our mission than those who are customers of our platform.
Explain the Steward Farm Trust?
Dan Miller: The Steward Farm Trust is a diversified portfolio of loans made to farms on the Steward platform. The Steward Farm trust allows an investor to make a single investment diversified across a network of high quality, sustainable farms around the country. The trust earns income from interest payments on its loan portfolio, which is then paid to investors in the form of dividends.
Investors on the Steward platform can also invest in individual farm loans if they desire and build their own portfolio.
It appears you are mainly offering debt securities. How are you pricing these? Evaluating the risk?
Dan Miller: Debt is the primary offering on the Steward platform, as credit is the product most in demand by farmers and investors. Our affiliate Steward Lending conducts due diligence on every farm and originates, administers, and services each loan. Investors can choose among loans with an average interest rate between 8-10%.
How is Steward performing in the midst of COVID-19? What are your expectations going forward?
Dan Miller: Business is booming. The farm type Steward supports – diversified, sustainable farms selling direct to consumers – has seen an explosion in demand since COVID.
In response, we've expanded our platform offering to provide services to farmers, such as helping set up direct-to-consumer sales and other critical infrastructure. The business began as a lending and investment platform, but I expect we will have a significant amount of revenue in the future from our services offering, which helps run the back office for our farm customers.
Generally, we are seeing more awareness from investors for a resilient, sustainable food system, of which the farms Steward supports are a key part. So while much of the economy is struggling, regenerative agriculture is thriving and proving its importance and value to society.