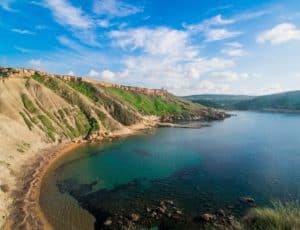 Dana Farrugia, CEO at Tech.mt, a Żejtun, Malta-based IT company that was established last year by the Southern European island nation's government, notes that her organization aims to help Malta with attracting foreign direct investment (FDI). It also aims to support international business development projects.
Farrugia explains that her company is focused on working cooperatively with local industry participants by helping them gain access to funding or with expanding their operations, globally.
Tech.mt offers client relationship management (CRM) services with the help of its personalized advisory services team. They specialize in guiding businesses during the initial stages of their global expansion strategies.
Leading financial and digital hubs across the globe are now competing to attract foreign investors. Malta may be competing with other emerging financial centers like Qatar, Bahrain, and the UAE in the MENA region, which are also focused on securing Fintech investments.
Despite facing seemingly tough competition and COVID-19 related challenges, Malta is on track to record 4.1% GDP growth next year, according to estimates from the European Commission.
Farrugia notes that credit rating agencies have been giving Malta solid ratings. She claims that the island country has one of the most stable economies in Europe. She also mentions that the European Innovation Scoreboard 2020 ranked Malta as one of the countries with the highest score when it comes to adopting the latest or most innovative technologies.
She tells WhosWho that Malta's geographical barrier has been "counterbalanced with its digital capability and readiness together with its human-centred approach to digitalization."
She adds:
"Couple Malta's excellence in the digital field with its pro-business legal and regulatory framework, and its aggressively incentivized FDI mechanisms to attract investors in ICT and other technology segments, and the result is a reputable and global hotspot for the integration of digital technologies."
Malta is now also home to many crypto and blockchain or distributed ledger technology (DLT) focused businesses.
As reported recently, Dr. Joshua Ellul, the Chairman of Malta Digital Innovation Authority, has expressed concerns about crypto regulations in the country. He has published an open letter to European Union (EU) regulators focused on cryptocurrencies. The letter is also meant to inform relevant policy advisors and makers in the blockchain sector.
Dr. Ellul notes:
"Cryptocurrencies, other similar forms of tokens and related activities have inherent technological risks which could be detrimental to European regulatory frameworks and the EU's reputation in this sector." 
He added:
"[The Malta Digital Innovation Authority] would like to reach out to the EU and other member states to initiate a forum for taking such assurances to an EU-level. If the EU does not implement adequate technology assurances, then it may only be a matter of time until it will have to face another blow to the credibility of its regulated services due to lack of technology-based assurances."
As covered in July 2020, Bloomio had said that it plans to offer a security token issued in Malta. According to the company, Bloomio is registered with the goal of offering securities in the European Union according to the exemptions under the Maltese Companies Act & the EU Prospectus Regulation 2017/1129.

Bloomio is described as a blockchain based "marketplace with internal trading facilities for traditionally illiquid investments that are accessible to investors with small tickets." Tokenization of the assets is said to be an integral part of the Bloomio business model. Bloomio reported that it had raised CHF 2.2 million in seed rounds.

As reported earlier this year, Dr. Ellul had argued that blockchain features that bring decentralization also pose certain challenges to providing protection for stakeholders.

Despite the regulatory challenges related to blockchain and crypto, ForumPay, a point-of-sale provider based in Malta, had been offering a crypto-and-fiat interchangeable payment platform.

Sponsored Links by DQ Promote