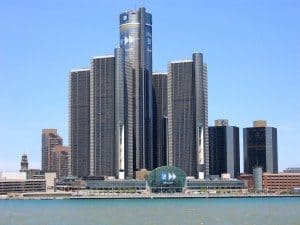 Finastra, a financial services software provider, has revealed that its Fusion Phoenix core product will be used by the First Independence Bank, which was established in 1970. The institution has been serving the banking needs or requirements of the Detroit Metropolitan area. It's one of only two banks headquartered in the City of Detroit.
First Independence Bank will also be using Finastra's Fusion Phoenix core, Fusion Digital Banking, Fusion DepositPro and Fusion TotalTransact products. The bank will integrate several other Finastra solutions as well, so that it can offer a "fully" digital banking experience to its customers.
As reported recently, Forrester gave Fintech firm Finastra the highest score for its core banking solution, which came just months after it experienced a security breach. There have been other complaints about Finastra's banking products and some of the company's clients might be considering using other services.
Despite these reported issues, the First Independence Bank (which is a Community Development Financial Institution or CDFI) is hoping to streamline its operations by using Finastra's software solutions.
Elizabeth A. Zuchelkowski, VP and CFO at First Independence Bank, stated:
"[We believe that our bank] has been an integral part of the Detroit community for 50 years, with an affinity for supporting our under-served and minority populations. As Detroit continues to undergo a true renaissance, we recognize the need to offer modern banking services to appeal to an evolving demographic that is shifting increasingly younger. By offering our account holders a single, seamless, and easy-to-use banking experience, we [aim to] better serve our existing customer base while appealing to that more technologically-driven demographic."
First Independence Bank's management noted that they felt like they were being limited or restricted by their legacy systems and were looking to adopt a digital transformation strategy.
They claim that Finastra's Fusion Phoenix was a good fit since it is developed on Microsoft technology. The bank further noted that the solution has a user-friendly interface and makes it easy to access financial data and reports. An integrated customer relationship management (CRM) should also help the bank as it continues to expand its business operations.
The core solution will reside in the Microsoft Azure cloud, which means that the bank will be able to effectively scale its services and significantly improve time-to-market when it launches new products.
Chris Zingo, SVP and GM of Americas Field Operations, Finastra, remarked:
"Finastra believes that financial institutions and technology vendors have a responsibility to redefine finance for good…. First Independence Bank had a clear vision for the type of service it needed to provide in order to exceed the expectations of its customers…. We were able to work closely to help make this vision a reality by creating a suite of solutions – from core and digital to account opening, bill payment and more – to deliver a flexible, robust and fully integrated set of banking capabilities."
Sponsored Links by DQ Promote