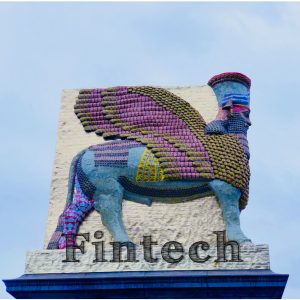 The Wealthtech and cryptocurrency-focused Fintech sectors recently attracted substantial investments through several investment rounds.
During the past week, there were around 28 funding rounds in the Fintech space. Companies working in several key areas managed to secure funding including those focused on cryptocurrency, Wealthtech, payment, cybersecurity and Insurtech services.
As noted by Fintech Global in a blog post published by Regtech Analyst, Robinhood had secured a massive $660m Series G round. Other Fintech firms such as WealthSimple have also acquired substantial investments which include securing $114m in new investment (last week).
The Fintech Global team pointed out that the Wealthtech industry was off to a slow start this year due to the COVID-19 outbreak (around March 2020). Significant losses suffered by banking challengers like Monzo and Revolut have also discouraged investors from providing capital to fund new projects. There was only around $3.3bn that was invested in Fintech initiatives during H1 2020, which is about a 40% decline when compared to the funds secured during H2 2019, according to data and research performed by Fintech Global.
During Q3 2020, the Wealthtech sector attracted around $2.8bn in capital. While this amount is still a lot more than the $1.4bn and the $1.9bn in total wealth technology investments that were secured during Q1 and Q2 of this year (respectively), it's still a lot less than the $3.4bn acquired by the Wealthtech sector during Q3 2019.
As confirmed by Fintech Global, Razorpay secured the second-largest investment round last week. The India-headquartered firm finalized a $100m Series D round.
In 2015, the nation's Fintech industry managed to raise around $2.14bn, according to research conducted by Fintech Global. This amount increased significantly to about $8.24bn in 2017. Although total Fintech investments in India fell to $1.79bn in 2018, they've managed to recover to see around $5.15bn being invested last year.
As noted by Fintech Global, the following deals were finalized during the past week:
WealthSimple acquired $114m in capital via a new round
Razorpay secured $100m through a Series D round
deepwatch finalized a $53m Series B round
Bitcoin focused firm NYDIG acquired $50m
M1 Finance acquired $45m via Series C round
Extend completed $40m in Series B round
FOSSA secured £23.2m Series B round
Finexio acquired $23m in new funding round
Sonrai Security finalized $20m Series B
Accurics secured $20m in Series A and seed round
+Simple finalized €20m investment round
Spendesk extended its Series B riund by $18m
Cover Genius finalized £8.3m round
Cyberpion closes $8.25m seed round
Polygon.io netted $6m via Series A investment round led by e.ventures
Frontegg acquired $5m via seed round
Unocoin netted $5m via Series A round
NeuraLegion raised $4.7m via new funding round
4G Capital secured $2.6m in new investment
VIVA Finance acquired $2.3m via seed funding round
Blockchain platform Boardroom netted $2.2m in funding
Assetz Capital acquired £1.5m via crowdfunding round
PAYMYNT Financial netted $1.1m via seed round
Wirex secured £1m
Upside Saving raised £325,431 via crowdfunding campaign
Evolve Credit secured $25,000 in capital
Secret Double Octopus finalized investment round
Clearwater Analytics acquired funding
Sponsored Links by DQ Promote