Prospa Group Limited (ASX: PGL) has posted a trading update for the quarter ending September 30, 2020 (1Q21). Prospa is an online lender serving Australian and New Zealand SMEs.
According to Prospa total loan originations during Q1 came in at $80 million up 265% on 4Q20 (4Q20 $21.9 million). Originations "remained constrained" at 38.5% lower than the year prior corresponding quarter (1Q20: $130. million).
Originations excluding loans originated under the Government's Guarantee Scheme (GGS) in 1Q21 were up 107% on 4Q20.
Prospa reported significantly reduced loan deferrals with 1,681 accounts in Australia and New Zealand on full or partial deferral, down from 5,555 at the peak on 15 May 2020.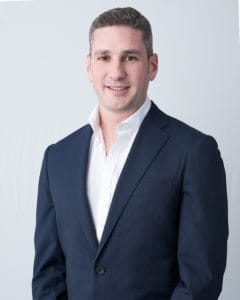 Prospa CEO Greg Moshal issued the following statement on the results:
"Challenging COVID-19 operating conditions continued in 1Q21; however, it has been encouraging to see signs of a steady, yet modest increase in confidence amongst our small business customers. Within this environment, I am proud of the Prospa team's continued professionalism and their commitment to ensuring our customers are well supported. Our 1Q21 performance reflects our focus on writing profitable business as well as our deliberately restrained risk appetite in 4Q20 in response to the COVID-19 pandemic. We saw improvement in our originations in 1Q21 compared to 4Q20 on a total basis and after excluding loans originated under the GGS, and this improvement  has continued in the first three weeks of October despite the GGS ending on 30 September 2020."
Moshal said their liquidity remains strong as Australia's largest online small business lender.
Average Gross Loans of $353.2 million for 1Q21 were down 15.8% (1Q20: $419.4 million).  This reduction is said to be due to a "deliberately restrained risk appetite at the height of the pandemic."
Moshal added that they were pleased to see the government prioritizing support for small business:
"These are precisely the kind of measures that will give confidence to small businesses to start planning, investing, and hiring for the future. Despite the positive tailwinds in the sector, we remain cautious about the extent and speed of recovery and will continue to be prudent in lending to our small business customers. Whilst COVID-19 has posed many challenges, it has also given rise to opportunities within the small business lending market. Small businesses remain amongst the most dissatisfied customer segment with traditional bank offerings, yet a majority still use their bank account for business banking. The data we've gathered over the last 8 years – particularly during COVID-19 – places Prospa in a unique position to expand the role we play in helping small businesses manage cash flow. We will continue to invest in our people, our business and our technology to leverage our brand and our market-leading position to realise these opportunities."
Prospa did not share net results but said cash and cash equivalents grew to $111.1 million as of September 30, 2020, an increase of 0.8% from the prior period (4Q20: $110.3 million). This includes unrestricted cash of $54.4 million (4Q20: $55.3 million). Prospa said this ensures it is in a solid position to continue to support its small business customers and to leverage future growth opportunities.

Sponsored Links by DQ Promote