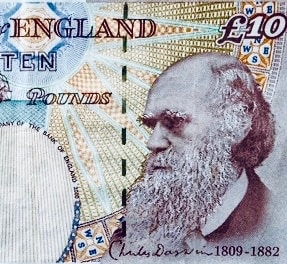 Lee Birkett, Founder at UK-based JustUs, a peer to peer (P2P) lender, has stated that the platform will begin providing P2P owner-occupied residential mortgages (starting in 2021). These mortgages will be available either with or without an exemption from the UK government.
Birkett noted that he's been working closely with ministers in order to get an exemption to provide JustUs' People's Mortgage, which may come with a 2.5% interest rate for borrowers. Birket said he'd like the product to offer a 1% government guarantee. He also wants the investment to be Innovative Finance ISA eligible.
An innovative finance ISA allows UK citizens to use their tax-free ISA allowance when they make investments via P2P lending platforms.
JustUs' management confirmed that their platform can provide these types of mortgages as they obtained approval from the UK's Financial Conduct Authority (FCA) in January 2020. But an exemption from the nation's government could further simplify the application process for eligible borrowers.
Birkett noted that the platform already has permission from the FCA, however, it's interested in getting an exemption so that the lender can offer mortgages with a 1-page exemption for individuals. These applications would be somewhat similar to the 1-page online form for applications for the UK's bounce back loan schemes, and could assist more "mortgage prisoners," Birkett explained.
He added:
"We're pushing for the exemption again, getting in touch with the economic secretary to the Treasury John Glenn, to reopen those discussions. We will move ahead with P2P mortgages in the new year without the exemption, it would just be more difficult to help mortgage prisoners find a new deal. We would only be able to help two out of 20 without an exemption as opposed to 15 out of 20 with one."
Birkett also mentioned that the existing rules and regulations to assist mortgage prisoners aren't well-suited for the purpose. He further noted that the UK Treasury has said that local banks should be able to sort it out but they haven't. He also claims that the traditional banking sector does not have a solution but peer to peer lenders do.
Birkett says he would look forward to reviewing the findings from a recent report on mortgage prisoners, which was commissioned by MoneySavingExpert and prepared by the London School of Economics. He clarified that the report did manage to highlight the relevant issues, but he didn't agree with its suggested proposals.
As first reported by P2P Finance News, the report revealed that only the UK government would be able to release the (approximately) 250,000 mortgage prisoners that it has failed. The report also suggested offering interest-free government-backed equity loans.
Birkett added:
"The [proposals] won't work because unfortunately these borrowers are high risk so traditional institutions won't accommodate them. [We feel that] our solution is the best one, an ISA with a 1% government guarantee….We are now looking forward to formal engagement to deliver a viable solution with great British fintech and P2P at its heart and with Rishi Sunak's announcement of central bank currency which is a real positive step forward."
Sponsored Links by DQ Promote