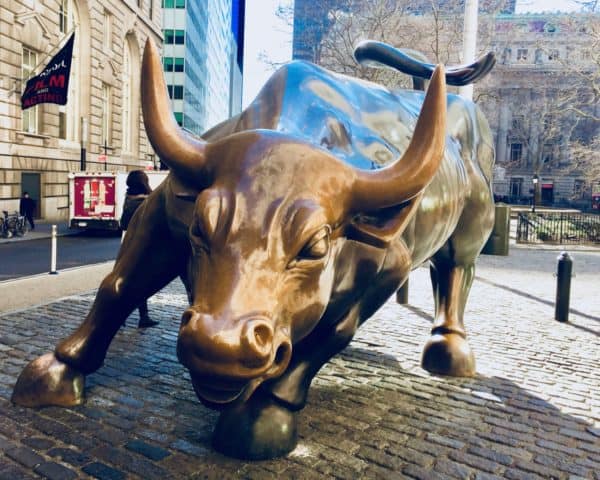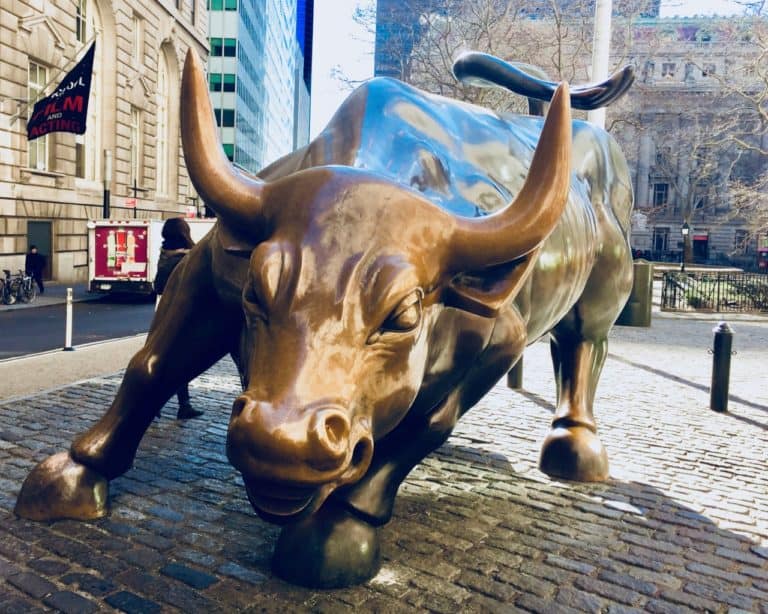 The Bitcoin (BTC) price has been hovering around $18,000 for the past few days. According to blockchain analysis firm Chainalysis, this means that we're in the midst of a significant price surge that has not been seen since the bull run of late 2017 and early 2018. At that time, Bitcoin had briefly surged to nearly $20,000 in December 2017 before crashing to below $3,500 in December 2018.
Chainalysis points out that it could be "tempting" to start comparing the crypto market today to 2017. But the current Bitcoin price surge differs in several important ways, the blockchain firm claims.
As noted in a blog post by Chainalysis, Bitcoin's price is surging because the demand for BTC is increasing at a time when there's "relatively few Bitcoin available to buy." Although the total circulating supply of Bitcoin keeps growing each day, as more of the cryptocurrency is mined, the actual amount of BTC available to buy depends mostly on whether holders want to sell their holdings or trade them.
Chainalysis quantifies this by keeping track of the amount of BTC held in crypto wallets that send less than 25% of the digital currency they've ever received. The blockchain analysis company refers to this BTC supply as "illiquid or investor-held Bitcoin, versus Bitcoin held in wallets that send more than that, which [it] refers to as liquid or trader-held Bitcoin."
Chainalysis points out that right now, the amount of liquid BTC in circulation is "similar to what it was during the 2017 bull run." However, the amount of Bitcoin residing in illiquid crypto wallets is "much higher, currently representing 77% of the 14.8 million Bitcoin mined that isn't categorized as lost, meaning it hasn't moved from its current address in five years or longer," Chainalysis reveals.
The blockchain firm further notes that this "leaves a pool of just 3.4 million Bitcoin readily available to buyers as demand increases."
Chainalysis also mentions:
"Demand [for Bitcoin] is increasing, as evidenced by rising inflows to exchanges and trade intensity on exchanges. Trade intensity measures the number of times each Bitcoin deposited on a spot exchange is traded within that exchange before moving off the platform, and is a good proxy for demand on a given exchange. It is currently 38% above the 180 day average."
As explained by Chainalysis, the main difference during this Bitcoin rally (compared to 2017) lies in "who's buying Bitcoin and why." The blockchain firm notes that back In 2017, most of the demand for BTC had come from individuals or retail investors who had been purchasing the cryptocurrency with their personal funds, "many of whom had varying degrees of experience with and knowledge of cryptocurrency."
Chainalysis points out that as "anyone who reads the news can tell you, 2020 is the year institutional dollars began flowing into Bitcoin."
The blockchain firm notes:
"From high-profile investors like hedge fund manager Paul Tudor Jones, who compared buying Bitcoin to investing early in Apple or Google, to corporations like Square, which invested $50 million or 1% of its total assets in Bitcoin, mainstream companies and financial institutions are turning to Bitcoin."
Chainalysis believes that the institutional move into digital currency seems to be "driven by a desire to hedge against macroeconomic uncertainty, which of course hasn't been in short supply this year."
Jones pointed out that back in March and April 2020, it had become quite apparent, given the monetary policy that had been pursued by the US Fed (and the reserve banks of other nations), the "incredible quantitative easing they were doing and other central banks were doing, that we were in an unprecedented time…one had to begin to think about how you defend yourself against inflation."
The data shows or confirms this institutional investment strategy as well, Chainalysis notes. According to the blockchain analysis company, we're now witnessing a significant increase in "high value transfers sent from exchanges in 2020."
Crypto exchanges have sent around 19% more transfers valued at $1 million+ this year while BTC's price has been more than $10,000 when compared to similar activity back in 2017. Chainalysis claims that this "suggests that the individuals behind these transfers have more money to spend, as we would expect when bigger investors get involved. "
The blockchain firm further noted:
"We're also seeing large inflows to exchanges primarily serving North America during this surge compared to 2017, when trading activity in Asia was driving more of the market."
North American cryptocurrency exchanges had been losing BTC on net during the early part of the 2017 bull run, and "became a net receiver as price began to peak," Chainalysis confirmed. It added that this time around, North American digital asset exchanges have "been in the green throughout, with inflows ramping up to higher levels than at any point in the 2017 run in the last few months."
According to the blockchain firm, this is "what we would expect to see, as the institutional investors driving the current surge, themselves primarily based in North America and Europe, are more likely to buy Bitcoin on these exchanges for both ease of use and regulatory reasons….Similarly, we also see much higher net inflows to exchanges allowing crypto-to-fiat (C2F) trades compared to 2017."
Crypto to fiat exchanges appear to be playing a more prominent role during this market surge than compared to 2017, when crypto-to-crypto exchanges, "used mostly by traders swapping many different types of cryptocurrency, drove more of the market," Chainalysis noted.
This type of activity, along with the steady accumulation of BTC by investor wallets that "tend to hold for long periods of time, suggests that first-time Bitcoin buyers and buyers looking to unload fiat currency for Bitcoin as a hedge against worrisome macroeconomic trends are responsible for much of the current demand," Chainalysis concluded.
The blockchain analysis firm continued:
"Investors' view of Bitcoin as a safe haven asset becomes clearer when we compare its use this year to Ethereum's. Again, more Bitcoin than ever before is becoming illiquid as it moves into wallets that send very little of the Bitcoin they acquire, instead holding it for long-term investment. Ethereum, on the other hand, is becoming more liquid, moving into wallets that not only trade frequently, but that are also quite new."
(Note: for more on this analysis, check here.)

Sponsored Links by DQ Promote