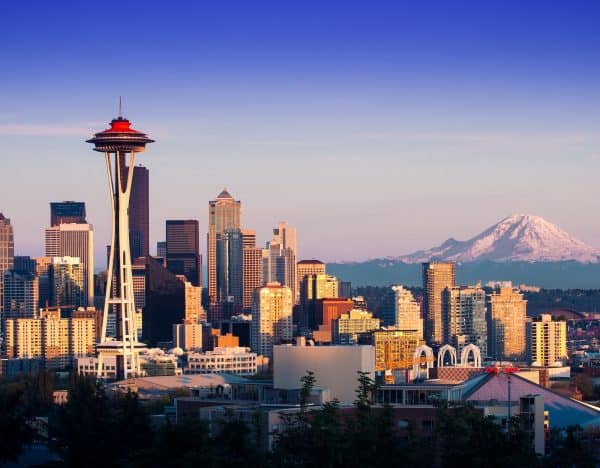 The COVID-19 pandemic has created a financial burden for millions of workers throughout the US as many people have lost their jobs or may not be earning as much due to reduced hours or pay. The Coronavirus crisis has also affected the firms that people work for due to lower levels of productivity and various restrictions such as lockdown measures enforced earlier this year.
A Seattle-based startup, called Secure, will be establishing operations in order to help business owners with offering financial wellness benefits to employees that will go beyond their regular paycheck in the form of a special emergency savings account (ESA). Secure, which recently branched out of Pioneer Square Labs, offers software applications that allow companies to make automatic, post-tax payroll deferrals into a dedicated savings account.
Devin Miller, CEO at Secure, stated:
"Employer ESAs have mainly appeared in the last three years, but given the renewed priority for emergency savings in light of the pandemic, they're primed for explosive growth since they provide immediate access to savings during times of crisis."
Approximately 40% of US residents have reportedly been struggling to come up with as little as $400 for unexpected expenses, according to a survey released last year by the Federal Reserve. That was notably before the COVID-19 crisis began, which indicates that Americans might have almost no cash to take care of emergencies.
More businesses have been introducing special programs that allow workers to save a certain amount of their paychecks automatically each month, according to a recent report from The New York Times.
As first reported by Geek Wire, Secure aims to focus on serving smaller firms that aren't prepared for a 401(k) offering, and also larger companies that may be interested in providing more workplace savings options.
Miller added:
"Employees can use our technology to set smart and achievable savings goals, make elective paycheck deferrals, and get matching bonuses from employers. Money can be accessed at any time. For employers this is a high-ROI benefit, with a low total cost of ownership relative to other workplace savings programs and high employee affinity."
The firm's primary competitor is a "side-car" account that businesses can provide within a 401(k) plan. Miller noted that Secure aims to separate itself from the competition by using the latest research and behavioral science principles in order to encourage participation. The company may also be able to significantly reduce costs associated with compliance and administrative processes by being separate or different from a basic 401(k) and various other standard savings initiatives.

Sponsored Links by DQ Promote