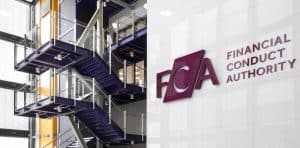 The UK's Financial Conduct Authority (FCA) has promoted Sheldon Mills to serving as Executive Director, Consumers and Competition. The financial regulator confirmed that the role was recently created to fulfill various requirements.
The FCA noted that the post was created in November 2020 when the regulatory agency revealed that it would establish a new, single division that would be managed by two executive directors.
One of the directors is expected to focus on the FCA's consumer protection and competition objectives and goals, while the other director will be responsible for overseeing the financial markets.
Mills had previously been serving as the interim executive director, strategy and competition where he was responsible for the FCA's role in ensuring adequate industry support for consumers during the COVID-19 pandemic. Before joining the FCA, Mills had been working as the senior director at the Competition and Markets Authority (CMA), which is a non-ministerial government department in the UK, responsible for promoting business competition and preventing anti-competitive activities.
Mills has reportedly joined the new unit with immediate effect and will be responsible for managing or overseeing the FCA's restructuring of senior management roles and responsibilities for consumer outcomes. Jonathan Davidson, who's tasked with some of these duties, is expected to work with Mills during the transition period before he leaves the FCA at some point early next year.
The FCA has also recruited Siobhán Sheridan as the regulator's Chief People Officer. Sheridan was previously working at the UK's Ministry of Defense where she had been managing an HR team of around 200 professionals and had also been in charge of diversity and inclusion efforts at group level for defense. Sheridan is expected to begin serving in her new role by March 2021.
Nikhil Rathi, Chief Executive at the FCA, stated:
"I am delighted that Sheldon Mills will be the FCA's first executive director, consumers and competition and also to welcome Siobhán Sheridan to the FCA as chief people officer. Sheldon has played a crucial role in supporting consumers during the pandemic. I know that Sheldon will bring his knowledge, leadership skills and passion for consumer issues to shape the newly established division and motivate those who work in it to ever higher standards." 
Rathi added:
"Siobhán will bring a wealth of experience of leading on people issues in both financial services and public service organisations to the FCA. Her alignment with our values, knowledge of using data to drive people strategy and her commitment to diversity and inclusion make her a great fit for the FCA.I am confident that she will make a significant contribution to our ongoing transformation programme and strengthening FCA capabilities."
Sponsored Links by DQ Promote