China Banking and Insurance Regulatory Commission Issues Regulations Towards Internet Insurance
On December 14th, the China Banking and Insurance Regulatory Commission (CBIRC) issued the "Internet Insurance Business Regulatory Measures." Key contents of the Measures include:
clarifying the nature of Internet insurance business and applicable regulations
stipulating requirements for Internet insurance business operations, strengthening the principles of licensed operation, defining licensed institutions as self-operated online platforms, and clarifying the prohibited conduct of non-licensed institutions;
standardizing insurance marketing and publicity;
stipulating "special operating regulations" for online insurance companies, insurance companies, insurance intermediary agencies, and online enterprises that engage in insurance operations
From September 28th to October 28th, the CBIRC released a draft version of the Measures for public consultation. (Source: CBIRC)
The People's Bank of China Says No to "Cash Discrimination"
Over the past few years, online payments (e.g., Alipay and WeChat Pay) has gained great popularity in China. However, as society gradually has moved online, the convivence brought by technology innovation has become a "digitization gap" for many senior citizens and other from underdeveloped areas who have no or limited access to the Internet and related facilities.
On December 15th, the People's Bank of China (PBC) issued a statement, calling for wider acceptance of cash payment in economic activities, especially in large and medium-sized wholesale and retail business, catering and accommodation, basic public services (medical treatment, water, electricity and gas fees).
" The innovation of consumption and payment methods should help build a smooth payment environment, protect people's livelihood, and enhance the sense of public happiness," as said in the statement.
RMB cash is a basic payment means and PBC vowed to investigate and punish those who refuse to accept or adopt discriminatory measures towards cash payment. (Source: PBC)
China Securities Regulatory Commission Official: China Should Consider Whether to Impose Digital Services Tax on Tech Companies
On December 16th, Qian Yao, science and technology supervision bureau chief of China Securities Regulatory Commission (CSRC), talked about digital services tax at a summit held in Beijing.
According to Yao, some third-party platforms hold a large amount of user data which could be used for the analysis of users' behavior and related adjustment of market strategy. In other words, the data is like precious mineral mines. However, as the real creators of the platform value, users have not really shared real benefits from the revenues generated from their data. As the representatives of the public, the government should pursue in-depth research about whether to introduce digital services tax on the platform-like enterprises. (Source: bkeconomy)
Fintech Service Provider Leapstack Secures B+ Round Financing
Fintech service provider Leapstack is reported to have secured a USD $10 million B+ round of financing. The investment was led by Huazhi Capital and participated by GF Qianhe.
Established in 2016, Leapstack is an AI-focused Insurtech, aiming to offer a risk-control solution for insurers and insurance brokers.
At present, Leapstack has established cooperation with a group of domestic insurance magnates including China Life, PICC, China Taiping and China Continent Insurance. In the past three years, Leapstack has won a growing recognition within the industry. It has been announced as the associate member of LIMBRA, TOP 50 China Insurtechs in InsurStar50 and TOP 10 in Global Fintech Venture Competitions held by Institute for Fintech Research, Tsinghua University in 2019. (Source: lieyun.com)
---
The above is a weekly synopsis of the biggest stories on Fintech in China provided by WeiyangX, part of Tsinghua University, in partnership with Crowdfund Insider.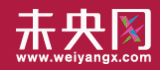 WeiyangX is the most influential website focusing on Fintech in China. The site covers the latest news, industry data analysis, business practices, and in-depth Fintech cases in Fintech. WeiyangX is incubated by Fintech Lab. Founded by Tsinghua University's People's Bank of China (PBC) School of Finance in 2012, the Fintech Lab is the first and leading research entity dedicated to leading best practices, promoting interdisciplinary innovation, and encouraging entrepreneurship in the field of fintech through scientific research and innovative project incubation.

Sponsored Links by DQ Promote