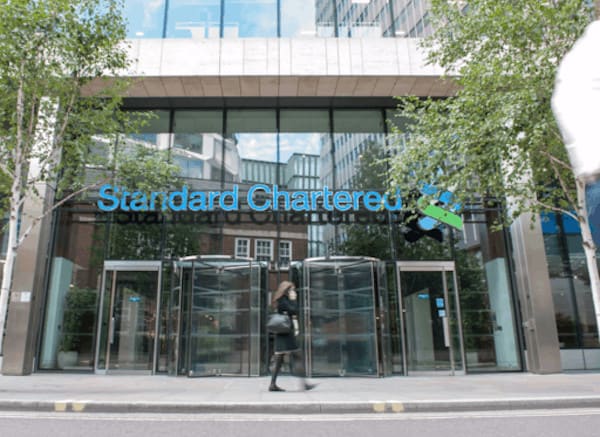 Standard Chartered has teamed up with Indonesia's Bukalapak in order to offer digital banking services which will be hosted via the Nexus platform, an established Banking-as-a-Service (BaaS) solution by SC Ventures.
Standard Chartered and Bukalapak will be working closely so that they can provide innovation in financial and digital commerce solutions by offering various financial services via Bukalapak's growing ecosystem.
Through the partnership, both companies are also planning to promote greater financial inclusion in the country as Bukalapak claims to have an extensive coverage to 100 million consumers and many local merchants.
A survey conducted by Standard Chartered found that the Coronavirus outbreak served as a catalyst or accelerated the growth of online financial activities and businesses, with more than half of respondents saying they use more online services in a post-COVID environment. In fact, 56% of Indonesia-based consumers now prefer making payments and purchases via all-digital platforms, an increase of around 16% when compared to pre-COVID levels.
Around 80% of Indonesian residents also expect the nation to become a completely cashless society within the next 5 years. It's also expected that embedded finance will be one of the main drivers of growth. This is an area where Bukalapak and Standard Chartered are quite eager to focus on, by developing innovative products to better serve consumers' changing requirements.
Andrew Chia, Cluster CEO, Indonesia & ASEAN Markets (Australia, Brunei & the Philippines), Standard Chartered, stated:
"Our inaugural partnership with Bukalapak reaffirms Standard Chartered Bank's commitment to grow our footprint locally. We are confident that our partnership with one of Indonesia's first unicorns and leading e-commerce players will enable us to co-create a solution that drives financial inclusion in Indonesia."
Rachmat Kaimuddin, CEO Bukalapak, remarked:
"Our strategic partnership shows the trust and confidence from Standard Chartered on Bukalapak's mission and commitment to create impact across Indonesia. Commerce and financial services are crucial aspects of the well-being of society, thus, the partnership increases our spirit to create A Fair Economy in Indonesia. With a strong global banking network and prestigious financial service business, Standard Chartered participation in Bukalapak will further strengthen our current strong group of shareholders and strategic partners."
Standard Chartered has reportedly been working on various new business models, such as nexus, through its innovation, investment and ventures division, SC Ventures, in order to meet the requirements of its customers.

Sponsored Links by DQ Promote