Alchemy Technologies, an established Fintech infrastructure development firm headquartered in Utah, has teamed up with financial technology firm Plaid, which provides a data network that powers the software tools that millions of consumers are using to "improve their financial lives."
Alchemy is notably one of the leading software-as-a-service (SaaS) Fintech lending infrastructure firms. Through its partnership with Plaid, both companies plan to assist businesses with their account and asset verification so that they can enhance their lending decision-making processes.
According to a release, Alchemy has implemented various algorithms and detection tools to assist its customers with examining each applicant's financial situation or status. These algorithms also aim to ensure that consumers are protected from taking out "redundant and costly loan products." As noted in the announcement, Alchemy customers will be able to access  Plaid's suite of APIs offering "clean transaction, identity, and income data to build more responsible lending products and support the next wave of core lending solutions."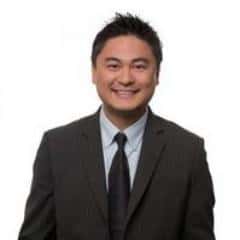 Timothy Li, Founder, Alchemy Technologies, stated:
"Plaid has been one of the foundation blocks of today's Fintech evolution and with our new partnership, we'll advance our work to support the greater financial services community. Alchemy constantly deploys new, innovative products to the marketplace. By leveraging banking transactional data to accurately detect personal income and stacking behaviors, we equip our clients to avoid credit risk and offer more affordable products to their clients."
A key focus area of Alchemy and Plaid's collaboration will involve supporting new lending solutions that are intended to address the serious student debt crisis.
Lowell Putnam, Head of Partnerships at Plaid, noted that student debt is now one of the most serious issues facing the American economy, with debt surging to $1.6 trillion during 2020. Even though there may be many individuals struggling with their student loans, there have not yet been many Fintech platforms that can assist borrowers with navigating repayment and management, Putnam revealed. He added that "with more innovation in core lending technology, better solutions for borrowers and future applicants will flourish."
One such firm is Meratas Inc., which offers merit-based financing in "the form of Income Share Agreements (ISAs)," the release confirmed. It also mentioned that "with an ISA, the student receives educational funding in exchange for repayments indexed to the student's future income." Meratas has reportedly teamed up with Alchemy to develop a customized ISA platform that leverages Plaid Assets and Auth to "qualify students in real time."
Meratas CEO Darius Goldman stated:
"American students are in desperate need of innovative financing solutions for higher education. At Meratas, we finance educational programs using Income Share Agreements, which are proven to de-risk and democratize access to higher learning. Through our partnership with Alchemy Technologies and our use of Plaid's authentication and assets solutions, we're able to scale our ISA programs infinitely while maintaining meaningful quality standards that are not reliant on traditional factors such as credit score. Instead, we rightfully place our emphasis on the student's potential. With better data management and better underwriting, we're able to focus on the student's future, not their past."
Sponsored Links by DQ Promote