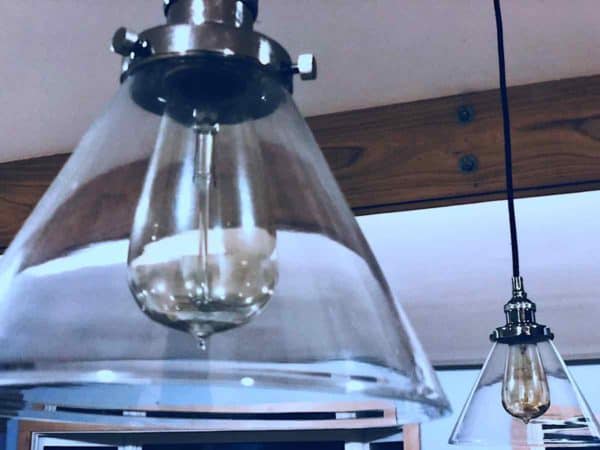 There have reportedly been massive blackouts and smog that have hit several cities in Iran. It's being described as quite a toxic mix as the nation, which is facing serious economic challenges and crippling US-led sanctions, is now also having to deal with the region's worst COVID-19 outbreak.
Like in many other developing countries such as nearby Pakistan, blackouts aren't really a new development in Iran. The country has an outdated and subsidized electricity industry that's not performing efficiently, allegedly due to corruption and mismanagement.
But with these recent blackouts, the Iranian government claims that Bitcoin mining at cryptocurrency-focused datacenters can be partially blamed.
As first reported by The Washington Post, the country's State-managed electricity company Tanavir revealed on January 13, 2020 that it had closed down a fairly large Chinese-Iranian-operated digital currency center in the nation's southeastern province of Kerman. The operation was reportedly shut down because of its excessive electricity consumption. Tanavir had been authorized to operate under a process that the Iranian government had introduced in order to regulate the nascent industry.
In addition to blaming legal Bitcoin mining operations for the recent blackouts, Iranian authorities have pointed out that there are certain illegal crypto miners that are putting a major strain on the electricity grid (resulting in massive outages).
Mostafa Rajabi Mashhadi, a representative for the Iranian electricity sector at the country's energy ministry, told the IRNA state-managed news outlet that the blackouts were due to excessive energy usage by illegal crypto miners.
Ali Vaezi, a spokesperson for Iran's President Hassan Rouhani, noted that the government would be looking into the alleged cases of unauthorized digital currency farms.
However, Iranians who work in the Bitcoin and blockchain sector claim that the government's accusations are baseless and that it's more of a country-wide problem caused by other factors.
Crypto researcher Ziya Sadr from Tehran stated:
"The miners have nothing to do with the blackouts. Mining is a very small percentage of the overall electricity capacity in Iran. It is a known fact that the mismanagement and the very terrible situation of the electricity grid in Iran and the outdated equipment of power plants in Iran can't support the grid."
The Iranian government has also noted that really cheap electricity rates, supported by subsidies, could be another reason leading to the blackouts. A board member of Iran's Blockchain Association revealed that the electricity consumed by crypto miners was estimated to be around the same as the power lost by the network during the distribution process.
Overstretched electricity stations in the country have also closed down as demand for natural gas to heat people's houses has increased significantly. Meanwhile, others in the country have been using low-grade fuel in order to ensure that the strained power grid remains operational. Pollution levels in Tehran have reportedly reached very dangerous levels.
Beikverdi, an Iranian citizen who now resides in South Korea, told The Post in a recent interview:
"Any country that has cheap electricity and a vast area would be a perfect place for Bitcoin mining. In Korea, it wouldn't be profitable because I would have to spend a lot of money on electricity."