The Peoples Bank of China Issues the "Administrative Measures for Credit Investigation (Draft for Comment)"
On January 11th, the People's Bank of China (PBC) issued the "Administrative Measures for Credit Investigation (Draft for Comment)" (hereinafter referred to as "Measures"). The seven-chapters of the document covered the contents of the collection, sorting, storage, processing, management, and supervision of credit information.
According to the PBC, the "Measures" aimed to improve the transparency of credit investigation business, protect the legitimate rights and interests of information subjects, and promote the use of credit information among information providers, credit investigation agencies, and information users in compliance with laws and regulations. (Source: PBC)    
Shenzhen Announces Second Batch of Projects for its Fintech Sandbox
On January 12th, the Shenzhen Fintech Innovation Regulatory Trials Work Team announced the second batch of innovative projects for its Fintech sandbox. The four projects for this round applied technologies of Big Data, Artificial Intelligence, and blockchain in the areas of supply-chain financial services, cross-border RMB collection, and smart risk control.
Up to now, a total of 74 innovative projects have been announced in 9 pilot cities including Beijing, Shanghai, Chongqing, Shenzhen, Hangzhou, Suzhou, Guangzhou, Chengdu, and Xiong'an New District. (Source: mpaypass)
The China Banking and Insurance Regulatory Commission to Establish Grading System for Consumer Finance Companies
On January 13th, the China Banking and Insurance Regulatory Commission (CBIRC) issued the "Measures for the Supervision and Grading of Consumer Finance Companies (Trial Version) (hereinafter referred to as the Measures).
Consumer finance companies will be graded by five basic elements, namely corporate governance & internal control, capital management, risk management, service quality, and information technology management. The results of grading will become an important basis for the regulatory authorities to measure the company's operating conditions, risk management capabilities, and risk levels, as well as to formulate regulatory plans, allocate regulatory resources, and take regulatory measures. (Source: CBIRC)
NIFA Clarifies Key Tasks in 2021
On December 30th, 2020, the Mobile Finance Committee of the National Internet Finance Association of China (NIFA) held the 2020 work meeting. At the meeting, the Committee introduced three key tasks in 2021, including:
to promote the pilot evaluation of open source software and open source software service providers;
to develop standards such as the "Mobile Application Development Platform Architecture Specifications";
to contribute to the construction of a sharing system for financial technology service capabilities. (Source: NIFA)
---
The above is a weekly synopsis of the biggest stories on Fintech in China provided by WeiyangX, part of Tsinghua University, in partnership with Crowdfund Insider.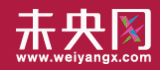 WeiyangX is the most influential website focusing on Fintech in China. The site covers the latest news, industry data analysis, business practices, and in-depth Fintech cases in Fintech. WeiyangX is incubated by Fintech Lab. Founded by Tsinghua University's People's Bank of China (PBC) School of Finance in 2012, the Fintech Lab is the first and leading research entity dedicated to leading best practices, promoting interdisciplinary innovation, and encouraging entrepreneurship in the field of fintech through scientific research and innovative project incubation.

Sponsored Links by DQ Promote