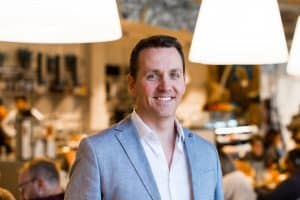 Open banking firm Yapily has hired Iain McDougall as Chief Commercial Officer (CCO) in a move to boost its presence across Europe. McDougal previously worked for both Stripe and Google.
While at Stripe, McDougall was Country Manager and Executive Director where he led the UK and Ireland as Stripe's first and largest region outside the US.
Prior to Stripe, McDougall was the Head of Sales at Google Cloud in both the UK and Australia/New Zealand.
Yapily notes that the selection of McDougall arrives one month after the company announced its Chief Operating Officer (COO), Martin Threakall, to lead Yapily's European expansion. Threakall was co-Founder and COO at Modulr, a leading Payments-as-a-Service platform.
McDougall issued the following statement on his appointment:
"I am incredibly excited to join Yapily at this pivotal moment for both the company and the industry. The opportunity for Open Banking is immense. I see it very much, as where we were ten years ago with public cloud services – a generational change to the way an essential industry operates. And banking is just the start. The coming years will see similar transformations in terms of openness and transparency to many other industries. Yapily is uniquely positioned to drive this change and capitalise on the opportunity through the purity of its technological approach. This is genuinely unique in the market and I could not be more delighted to be here."
Stefano Vaccino, Chief Executive Officer for Yapily said they are bringing together leading experts to "supercharge Yapily's growth" and McDougall's experience in global expansion will help Yapily scale to new heights this year.
Yapily has raised $18.4 million in funding to date. It currently services industry leaders including American Express, Intuit Quickbooks, Moneyfarm and BUX.