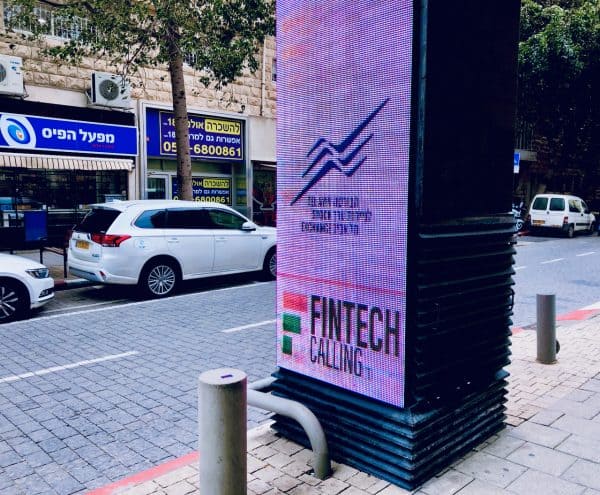 Record-breaking funding, massive initial public offerings and unprecedented valuations are all now a part of what may be described as the Fintech "gold rush."
From September of last year until January 2021, the Fintech industry in Israel acquired around $1.4 billion in funding, which makes up nearly 25% of all tech-focused investments during that period.
Israel's Fintech industry has grown considerably in recent months. This development is evident when we look at the overall size of recent investment rounds, the number of IPOs, and the dramatic rise in the valuations of many firms.
Recently, global private equity company Warburg Pincus LLC led a massive $75 million round in Israel-based Fintech firm Personetics, which has been launched by David Sosna and David Govrin, and which offers an AI software solution to banking platforms.
Fintech is firmly establishing its place and position as a major contributor to Israel's technology sector. Although it's not yet mature enough to start leading tech industry developments, it has managed to keep up with the country's evolving cybersecurity sector.
While cybersecurity has established a strong market, Fintech is experiencing a sort of "gold rush stage," with firms competing aggressively. The sector has grown even more following the COVID outbreak because many more consumers are using all-digital platforms.
This year started with an overall record in total funding in local technology firms, with businesses acquiring investments worth around $1.44 billion during the month of January. While some of these huge rounds were finalized in 2020, they were officially announced just last month. Based on these developments, it's abundantly clear that the Fintech space is set to experience even more growth this year.
Start-Up Nation Central data that was examined by Calcalist reveals that during the last 5 months (from September 2020 until January 2021), the Israeli Fintech space secured $1.4 billion in capital, which makes up 24% of all technology-focused investments during that particular period. Five firms secured over $100 million each at valuations surpassing the $1 billion mark (making them all Unicorns).
In statements shared with Calcalisttech, Chen Amit, CEO of Fintech firm Tipalti, noted:
"The Fintech industry is at a gold rush stage in which everyone is rushing to obtain the best plots and is willing to invest a lot of money in each of these plots without thinking of profits. They are only thinking of acquiring 'premium plots' that will produce gold in the future," 
Tiplati was launched around 10 years back and secured $150 million in funding at a $2 billion valuation toward the end of 2020 from prominent investors such as Dovi Frances and Oren Zeev.
The $1.4 billion secured by Fintechs (from Sept 2020 to Jan 2021) represents a dramatic increase from the $340 million secured by the industry during the first eight months of last year.
Nicole Krieger, Fintech Sector Lead at Start-Up Nation Central, stated:
"Around half (46%) of all investments in Fintech companies over the past five months were in companies in the payments sector. Some 21% was in Insurtech companies, 16% in fraud prevention and 13% in solutions for large organizations. This can be viewed as a result of the increase in sales for companies facilitating payments and fraud prevention, which has become increasingly important to enterprises during the coronavirus pandemic."
After Tipalti's investment round, there was Rapyd that secured $400 million at a $2.5 billion valuation. Then there was Melio, a B2B payments Fintech that acquired $110 million at a $1.3 billion valuation. Fintech remained the leading segment as far as acquiring capital last month, securing $413 million in funding, which makes up nearly 30% of all investments secured by Israeli tech firms during the first month of 2021.
Fintech firm Payoneer is currently in the process of negotiations that will merge its operations with a SPAC (FTAC Olympic Acquisition Corp) at a $3.3 billion valuation. Payoneer recorded $400 million in yearly revenue, however, it has not yet achieved profitability.
Many of these sky-rocketing valuations of Fintechs have not been supported by sizable profits. It's primarily just the expectation of growth that has been attracting many investors.
Amit added that many investors may be looking for innovators who will "create profits for them in the future."
Oded Zehavi, CEO of Fintech Mesh, remarked:
"If you look at what the shares of PayPal and Square have done over the past year you will understand that there is a huge demand for their technology, and that the huge demand for the digitization of financial services has resulted in an arms race by investors in financial companies."
Ornit Shinar, Head of External Innovation and Venture Investing at Citi Israel, noted:
"Israeli companies offer a strong technological layer compared to others, which is why investors are seeking investments here. Israeli Fintech companies were already mature and prepared when the crisis struck."
Sponsored Links by DQ Promote