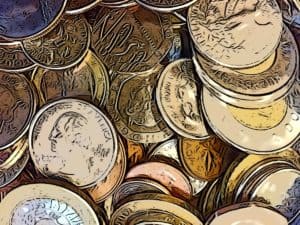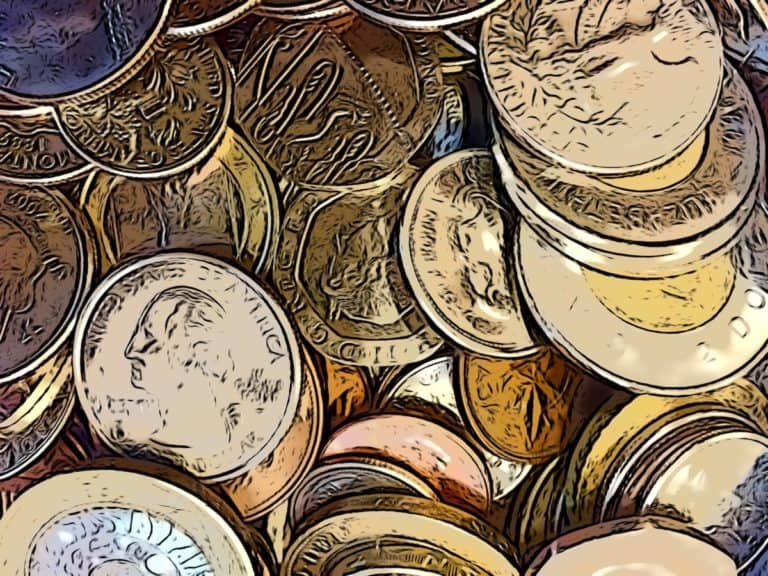 Nick Catino, who is responsible for Policy, Campaigns, and Regulatory Strategy at Wise (formerly TransferWise), notes that payments are the part of finance that consumers experience "most on a day-to-day basis."
Catino also mentioned that there are certain important initiatives that will help "ensure the financial success" of Canadian consumers and businesses.
Payments Canada, which offers the payments infrastructure that allows Canadian residents, their businesses and their institutions to exchange value, notes that with the introduction of advanced payments methods "comes a need for modernizing existing payments regulations and infrastructure."
Catino told Payments Canada that while "modernizing payments regulations and infrastructure" might "sound technical," it is really one of the most "important" financial policy initiatives the Canadian government can lead. He explained that payments are the part of finance that consumers "engage with most" on nearly an everyday basis.
Catino added:
"Much like our mission at Wise, governments should strive to make payments instant, convenient, transparent, and as low cost as possible. Payments modernization will help meet those goals and ultimately help ensure the financial health of Canadians and keep more money in their pockets."
Responding to a question about how Canadians can take advantage of the benefits of modern payments, and what legislative and regulatory changes are required, Catino revealed that Finance Canada is "leading three initiatives that will have outsized benefits for Canadians."
He continued:
"There's the proposed Retail Payments Oversight Framework, which will result in new registration and market conduct requirements for payments companies. Subsequently, these newly regulated companies will be eligible for direct access to the payments system via amendments to the Canadian Payments Act." 
And then on a "parallel" track is "consumer-directed finance* that is commonly referred to as Open Banking, which will allow users to have greater control over their financial information, Catino added, while noting that these reforms will "require legislation from parliament and the implementation of new regulations."
In response to a question about who would ultimately benefit from these regulatory changes,  Catino noted:
"Everyone benefits from payments modernization. Real-time payments help consumers avoid hefty fees from overdraft and cheque cashing, while small businesses unlock working capital that would otherwise take days to access. The Retail Payments Oversight Framework will help Canadians better understand the costs and terms of payments, inducing more competition and resulting in lower costs." 
Catino further noted that the amendments or changes to the Canadian Payments Act will "expand membership and access to the payments system" to Wise and Canadian payments technology firms. This could result in improved services, lower overall costs, and "increased innovation," Catino claims.
He also mentioned that consumer-directed finance will "allow consumers to efficiently manage their finances, take advantage of tailored financial products and services, and make more sound financial decisions, while small businesses gain access to capital based on cash flow data." Catino added that the potential benefits of these initiatives are "overwhelming" for consumers and small businesses.
While commenting on the current "pain points" in the cross-border or international payments market for Canadians, Catino remarked:
"Wise was started because cross-border payments are broken – they're slow, expensive, inconvenient, and riddled with hidden fees. We're trying to change that. More than 10 million people and businesses globally now use Wise to move six billion dollars every month, but that's a tiny sliver of the overall market." 
Catino also mentioned that migrant workers based in Canada are sending remittance payments abroad and are dealing with average fees of 6% according to Statistics Canada. Similarly, small businesses "struggle with high costs and delays when making international payroll or paying and getting paid for goods and services," Catino confirmed.
He explained that this is why the international community – led by the United Nations International Fund for Agricultural Development and the World Bank – recently published an extensive report with global remittance policy recommendations.
Catino pointed out that in the "Blueprint for Action," they "highlighted real-time payments systems, non-bank direct access to payments systems, and transparent pricing (the elimination of hidden exchange rate margins) as critical to spur lower cost and more accessible consumer cross-border payments."
Catino also noted the Committee on Payments and Market Infrastructures (CPMI), which is part of the Bank for International Settlements (BIS), has published several reports on cross-border or international retail payments "in support of faster, cheaper, more transparent and inclusive services." The recommendations are "in strong support of payments modernization, including non-bank access to payments systems," Catino added.
He continued:
"Collectively, these reforms, along with Payments Canada's forthcoming Real-time Rail payments system, will dramatically modernize and improve the way consumers engage with payments on a day-to-day basis. The initiatives will enable access to innovative financial services and lead to a more competitive marketplace." 
Notably, Payments Canada's Real-Time Rail (RTR) should launch at some point in 2022. When questioned about how RTR could help address cross-border issues and what about ISO 20022, Catino noted:
"In 2021, moving money should be like sending an email – instant. The first step to making payments instant globally is to make them instant domestically. For example, Wise has built a cross-border payments infrastructure by integrating – directly where possible – to local payments systems around the world." 
Catino explained that if we are "directly originating" payments with "real-time rails" on both sides, then we are able to transfer funds "instantly and as low cost as possible." He added that direct payments access "means no middleman taking a cut and adding friction to the process." He also mentioned that this is how Wise makes 34% of transfers "instantly" and 53% "within an hour, with an average cost of .69 per cent."
He further noted:
"Canadians will quickly benefit from faster cross-border payments and lower costs with the implementation of a real-time payments system that allows direct access for payments technology companies." 
He also mentioned that the ISO 20022 standard is "being used in the development of faster payments systems around the world." He pointed out that the standardization of message formats and information sharing will help "achieve the goal of instantaneous and lower cost cross-border payments in a global economy." After it has been fully adopted, it will be "a boon for economic growth, technological innovation, and operational efficiency," Catino claims.

(Note: you can check out the complete conversation between Payments Canada and Catino here.)

Sponsored Links by DQ Promote