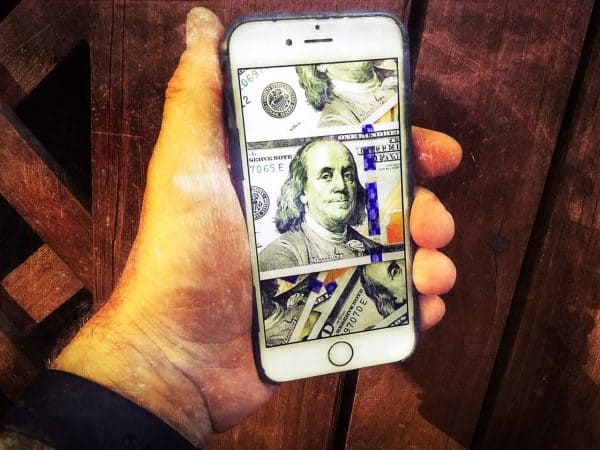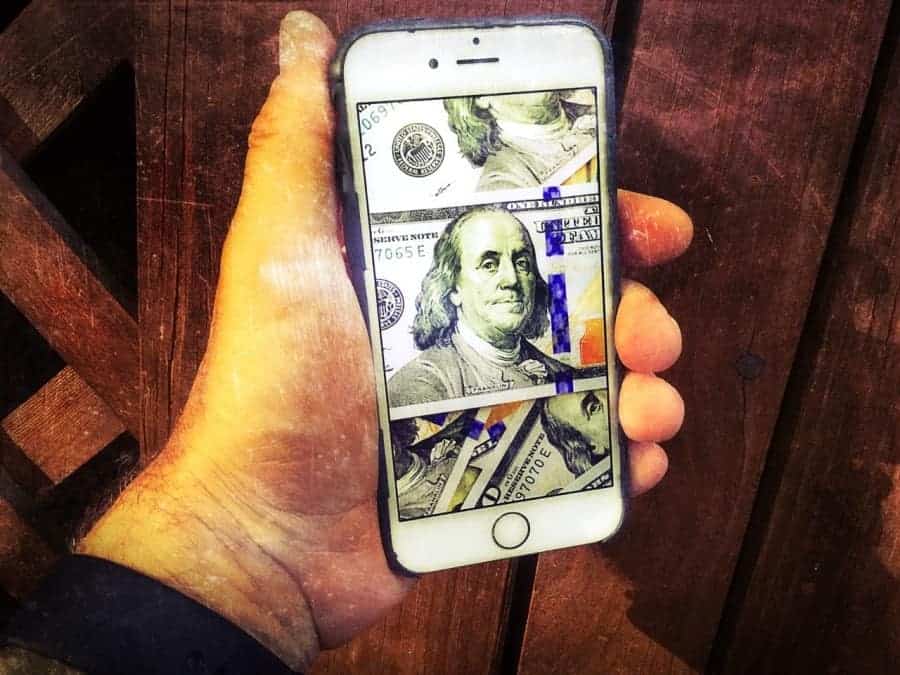 The "humble" QR code has now emerged from last year as a "versatile" tool for providing an overall improved customer experience (CX). At restaurants, for example, customers are "loving" this contactless option so they safely view menus, order, and make virtual payments with a "snap of their smartphone," Fintech firm Adyen (AMS:ADYEN) explains.
The company claims that North America may have ignored it for years, but the COVID-19 outbreak has shown consumers how helpful QR codes can actually be. Now that many food and beverage, hospitality, and retail brands are adopting QR codes to support touchless experiences, these little matrix barcodes are "popping up everywhere," Adyen reveals.
QR codes are becoming the "go-to link" between our physical and digital environment with over 41% of American consumers saying they'd prefer to see more merchants or retailers giving them the option to pay in-store using an app (like a scan and pay service). Adyen also mentioned that nearly one quarter or 21% of survey respondents said they do not really think about using physical cards. Instead, they mainly rely on their mobile device or online wallets (like PayPal, Apple Pay, or Google Pay).
As mentioned in a blog post by Adyen:
"Good news is, brands like yours can easily give them what they want. Now that 81% of Americans own a smartphone, eight out of ten people are carrying a QR code scanner in their pockets."
As noted by Adyen, the QR codes were invented by Japanese engineer Masahiro Hara back in 1994. They were mainly used to keep track of automobiles during the manufacturing stages. However, it was not until China's very first self-service QR code reader (introduced in 2014) that the QR code "took off outside a factory," Adyen revealed.
Since that time, payment options with QR codes (via apps such as Alipay and WeChat Pay) have "largely replaced cash and cards in China," Adyen confirmed.
The company noted that in North America, QR codes have been around for about a decade "without really sticking." Adyen says we can "blame it on a clunky UX that required a separate app to read them, but consumers found them hard to use (even after 2016, when smartphone cameras became built-in QR code readers)."
Adyen added that in 2020 when the COVID-19 pandemic began, then "all of a sudden, consumer appetite for touch-free experiences went skyrocketing and people were open to using QR codes again as long as it meant they didn't have to touch a menu, kiosk, or even a point of sale (POS) terminal."
Brian Dammeir, President – North America, Adyen, stated:
"QR codes have been the main way consumers pay in countries like China for years. The pandemic has seen a huge increase in the use of QR codes across the board, because they enable consumers to use their own phone."
The Adyen team further noted that many major hospitality, food and beverage, and retail brands are now using QR codes to provide clients with touch-free or contactless payments experiences that they now prefer (instead of using physical cash). Since QR codes are an economical or cost-effective way to "solve multiple parts of the shopper journey," they're accessible to many different brands, Adyen explained.
Adyen added:
"With the overall contactless payment market expected to hit $4.68 trillion by 2027, and North America in particular singled out as a leading market for QR code-based transactions, the time has never been better for companies to incorporate QR codes into their payments strategy."
Sponsored Links by DQ Promote