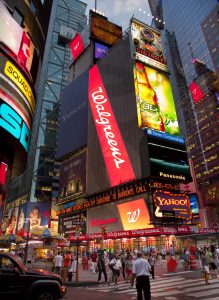 Walgreens (NASDAQ:WBA) has revealed an agreement with InComm Payments, a global payments company, to provide financial services options for its customers. The move by Walgreens is part of a broader expansion of Fintech that financial services are offered in a more decentralized manner thus challenging incumbent banks. Not too long ago, Walmart shared its vision to providing financial services to its customers.
Walgreens initiative will include a Mastercard debit card that will leverage provide rewards on cash purchases made at Walgreens.
The bank account is expected to be available at nearly 9,000 Walgreens stores and online in the second half of 2021.
"Walgreens is committed to helping customers with their health and well-being needs, and we're pleased to expand our financial services offerings to further enrich the experiences and ways we meet customers' financial needs," said John Standley, president, Walgreens. "We look forward to exploring and introducing even more customer-focused health and well-being payment initiatives in the near future, while creating new revenue streams."
Stefan Happ, President of InComm Payments, said the new product offering will establish Walgreens as a destination for financial services.

In addition, Walgreens and InComm Payments expect to relaunch the Walgreens-branded gift card program.

Bank accounts will be demand deposit accounts established at MetaBank , N.A..

You can expect more announcements similar to Walgreens as retailers better understand the power of packaging banking services to encourage shoppers to buy their products while offering additional, revenue-generating financial services.

Sponsored