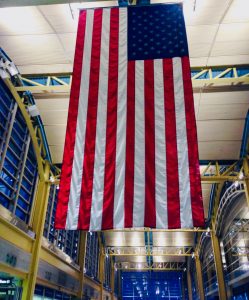 SteelEye has distributed a note revealing its expansion into North America. SteelEyes is a UK-based compliance and data firm that has reported rapid growth in Europe.
SteelEye seeks to provide a comprehensive SaaS-based Regtech platform that allows banks, brokers, and asset managers to simplify their compliance processes across various EU, UK, and now the U.S..
In 2020, SteelEye raised over $17 million to fund its expansion. A round completed in December was led by Beacon Equity Partners. Ed Mullen, founder of Beacon, is joining the SteelEye Board of Directors.
CEO of SteelEye, Matt Smith, says the U.S. and Canadian markets are crying out for a new way to oversee their conduct and trading activity.
"Our technology is a huge opportunity for firms needing to reduce the complexity and cost of compliance, which in some cases represents as much as 10% of a firm's noninterest expenses. There is a clear demand for technology that improves compliance accuracy while simplifying processes in the North American market – SteelEye is the perfect solution to support firms. We are delighted to be working with Ed and the team at Beacon Equity Partners, whose expertise in scaling global businesses will be instrumental as we expand into North America."
SteelEye points to the Dodd-Frank legislation that heaped new regulation on financial services firms. SteelEye says that adhering to this legislation more than ten years after its introduction continues to be a challenge many firms are seeking to address.
Mullen believes that SteelEye has a unique value proposition, combining communications oversight, trade surveillance and regulatory reporting on a single platform.
"There is great potential in the U.S. for a service that simplifies compliance for financial firms, and we are delighted to support SteelEye as they enter this market."
Sponsored Links by DQ Promote