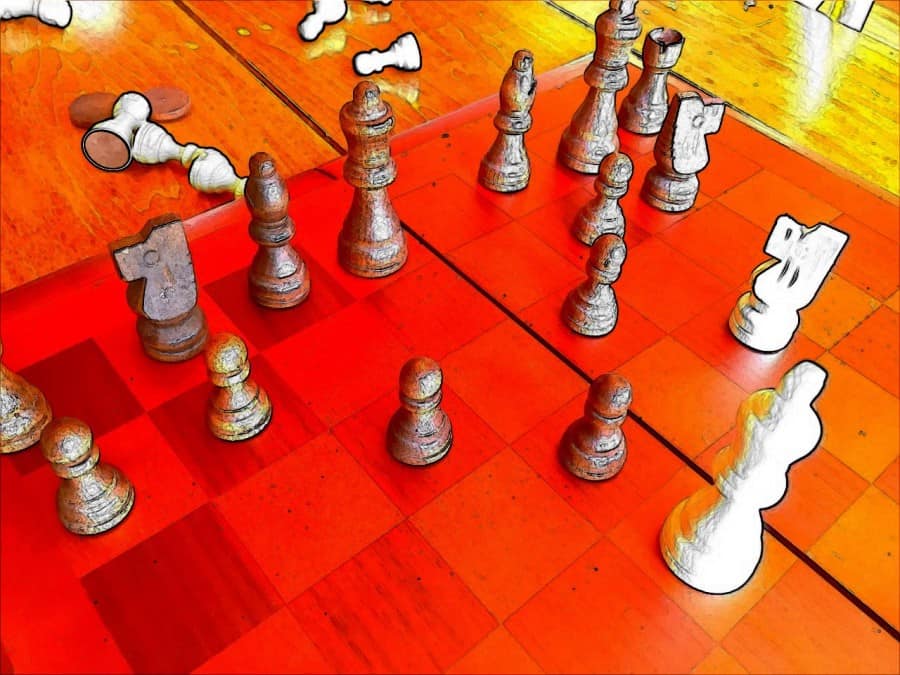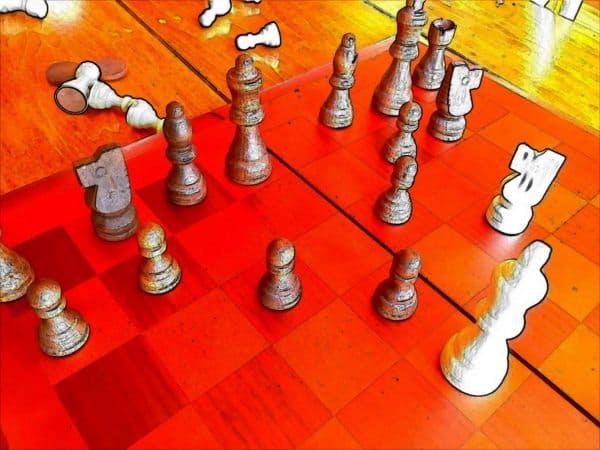 We recently caught up with Kris Vaivods, CEO at Vorto Gaming, a blockchain startup planning to carry out an initial public offering (IPO) on the Swedish stock exchange later this year.
Kris is the Founder of the Vorto Games subsidiary vz games and is part of the core team developing the real-time strategy game Hash Rush – the first title to feature on the Vorto Network.
He studied Computer Science at the Latvijas Universitate before pursuing a career in the legal and financial sectors, specializing in cryptocurrency investments and blockchain or distributed ledger technology (DLT). Our conversation is shared below.
Crowdfund Insider: Let's start with a little bit about the Vorto Gaming platform. With all of the exciting applications around blockchain and dApps and decentralized finance in general, how did you decide to focus on gaming?
Kris Vaivods: Back in 2017, with the rise of tokenization, we saw an opportunity that would change the gaming landscape. We were tired of putting time and money in virtual worlds and not getting any return on it. The gaming industry has forgotten a really important point that anybody's dream is to make money through something they love doing. For us as gamers, it is playing video games.
In 2017, with the help of blockchain technology and tokenomics, we set out to build games with economies owned by the players, for the players. We imagined virtual worlds where participants could freely trade with each other and make some cash through the process.
Vorto Gaming is creating a free-to-access community called the Vorto Network, a platform with its own digital currency that will become the foundation in a new era of gaming experiences; not just profitable for the developer and publisher, but for the gamer too. ​We called it a play-to-earn model!​
Crowdfund Insider: What's special about "play to earn" and what was some of the vision behind setting up that kind of functionality?
Kris Vaivods: The play-to-earn model gives power and control back to the player. It celebrates their dedication to creating bespoke virtual spaces and experiences with financial reward. ​You don't have to be a competitive gamer or esports icon to succeed. You just have to invest your time in the game and the reward will come.​
Our aim from the beginning was to give everyday gamers a slice of the pie – and we're on the cusp of it with Vorto Network – the hub of blockchain-enabled play-to-earn games.
Crowdfund Insider: Hash Rush is going to be the first game of its kind on the network. What are some things that players can expect as they play and become invested in the game's ecosystem?
Kris Vaivods: Hash Rush is a real-time strategy game that has taken a lot of inspiration from titles like StarCraft 2, Warcraft 3, and Age of Empires. Hash Rush sees players build, fight and trade their way to victory as they grow and manage their small mining colony, battle monsters, and trade valuable items and resources.
Through different game mechanics, Hash Rush players will be able to receive tradable digital items (NFTs) that can be used to help to advance in the game. Vorto Network integration in Hash Rush will provide Hash Rush players with a seamless blockchain experience. Vorto network will provide gamers with a typical player wallet that stores their items (NFTs) and digital currency, this synergy will allow players to execute buy and sell orders with a few simple keystrokes on the Vorto Network marketplace.
Crowdfund Insider: How about Vorto Token? Can you explain a little bit about how a platform token works, as opposed to one that's in-game?
Kris Vaivods: We've continued to evolve the means (technology) and value proposition (user benefits) of our tokenization strategies, all of which will expose themselves in our upcoming Vorto Network launch this year. We want to ensure our positioning as both a publishing platform and clearinghouse for NTF digital items directly serve our user's goals, creativity, and interests.
Whether that is helping them to easily provision game title digital-wares to a wider segment of the gaming community or individually as players to craft or obtain useful and highly sought-out items. The Vorto Network will allow users to hold, trade, and even pay for these digital items directly from their own wallet, with a few simple taps of the keyboard. The wallet concept coupled with the underlying blockchain collectively ensures a reliable, secure & anti-counterfeiting trust to our players.
With the Vorto Network token, players will be able to earn through their time, attention, and achievements within the game, while crafting unique digital items (NFTs) for purchase on the blockchain marketplace with the native currency.
The Vorto Network utility token is also planned to offer direct benefits to the community for example in order to offset payment fees or for future platform service discounts like in the staking of NFTs by creators. We also plan to come up with a couple of extra, really fun use cases that we will keep for a bit of surprise later.
Different from in-game tokens, the Vorto Network token will have utility across a larger width of the gaming community titles, as well as support our own featured games, but is the key to helping our users monetize with the play-to-earn models.
Crowdfund Insider: You have a background in legal affairs and finance. What do you think is important to take away from seemingly random or arbitrary aggressive enforcement of blockchain-related ventures?
The SEC's crusade against Ripple comes to mind, as does the BitMex phenomenon. Obviously, the agencies had a basis for pursuing BitMex, but the ferocity of it leaves many afraid. How do we build confidence in cryptocurrency setups?
Kris Vaivods: Blockchain-based projects cannot afford to forget that the same rules apply to them that do for other businesses. Every time a big scandal comes from the WEB3 space that automatically raises a shadow and wave of uncertainty over the [entire] space.
Having a strong legal [basis or foundation] at the beginning is a cornerstone to the long-term success of any project and this [is even more relevant] when we are talking about disruptive technology like blockchain. Projects in the space cannot expect to build long-lasting and transparent partnerships with their customers as well as authorities when the legal fundamentals are built on shady workarounds.
But here it is important to add as well that we see it more often than not that the slow bureaucracy of governments cannot catch up to the fast progress of technology. This creates a lot of uncertainties around the space that should not, and will not slow down the fearless.
Crowdfund Insider: You also have experience with crypto mining. There are a lot of different kinds of potential evident with Bitcoin, and it seems to be reaching a critical mass. At the same time, people are ringing the warning bells about ecological impact. How do you view the energy sourcing issue?
Kris Vaivods: Crypto mining was my entry into blockchain space back in 2013. In 2017, I was doing it on an industrial scale. But I left that in 2018 to fully focus on blockchain gaming. Back then there were not a lot of options to choose from regarding a decentralized public blockchain that would have smart contract capabilities besides Ethereum.
But the scale of the dApps back then was much smaller than we see now. With the rapid increase of interest in blockchain, running the Ethereum machine right now costs a lot of power that does leave an ecological impact. That is one of the reasons why we are building the Vorto Network, one of the most scalable PoS protocols out there called Near, that will allow us to launch the Vorto Network to millions of users worldwide.
Crowdfund Insider: Operationally, and in terms of connecting with a player base, what do you think is important for the creators of cryptocurrency casinos and gaming platforms to think about moving forward?
Kris Vaivods: I think there are two main areas of focus that would bring blockchain gaming to mainstream adoption. The first thing is quality content. Content is the king of the gaming industry! Here at Vorto Gaming we understand that and prioritize quality over quantity. The second key is the user experience. We need to create a smooth and seamless onboarding process for new users to attract mainstream gamers to the technology.
Can you talk a bit about the strategy for the company's debut on the Swedish stock exchange?
Kris Vaivods: Vorto Gaming AB is planning an IPO in Stockholm in Q2 of this year. This will allow Vorto Gaming to put its acquisition strategy in play – where there is less competition from other gaming companies. Vorto Gaming AB has a unique position to become the lead aggregator of qualitative blockchain games. A well-executed M&A strategy, will expand Vorto Network with quality titles and create a growing demand for Vorto Tokens, and obviously also increasing Vorto Gaming's market cap as a publicly traded company
Any other words of encouragement for new developers, investors, inventors, and entrepreneurs out there?
Kris Vaivods: Blockchain technology will provide a layer of value in areas where before people thought it was impossible. Be creative in your solutions and support a new movement forwards to financial freedom.

Sponsored Links by DQ Promote