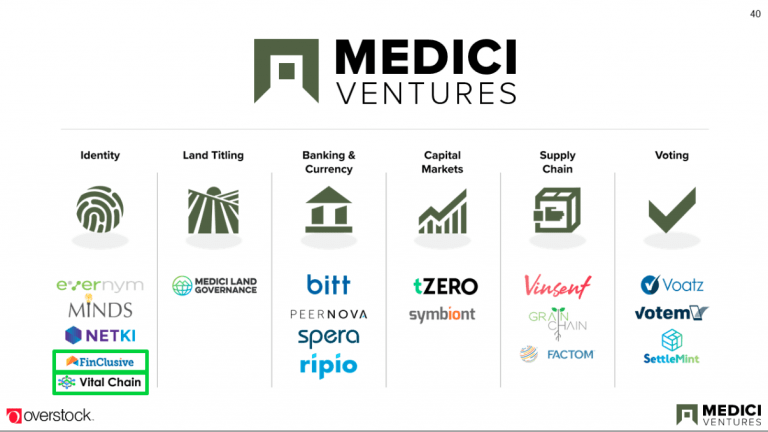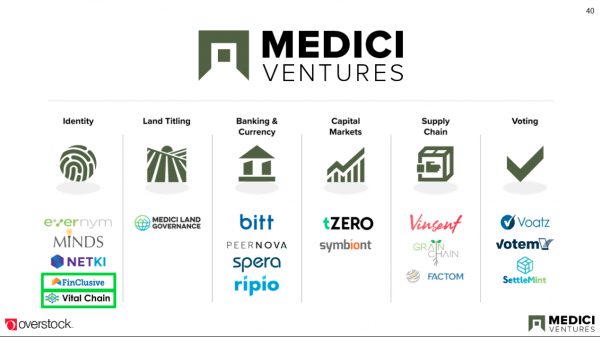 Overstock (NASDAQ:OSTK) has announced that its blockchain subsidiary, Medici Ventures, has been successfully transferred to Pelion Venture Partners.
In early 2021, Overstock announced that had migrated Medici Ventures to a limited partnership while partnering with Pelion Venture Partners to act as the general partner of the fund. At that time, Overstock said it would be a limited partner in the fund. The shift in strategy was a dramatic retreat away from blockchain technology and a firm commitment to Overstock as a standalone e-commerce platform. Under former CEO and founder Patrick Byrne, the company was aiming to exit e-commerce and focus solely on blockchain technology.
As the limited partner, Overstock said it has committed $45 million over the eight-year life of the Fund. The Fund will return invested capital to Overstock first and then split profits on successful exits as set forth in the Fund's Limited Partnership Agreement. Overstock states that the Fund will hold a significant minority ownership stake in tZERO Group, Inc. and Overstock will retain a direct minority equity interest in tZERO, the highest-profile holding of the company's blockchain endeavors.
Overstock CEO Jonathan Johnson said they remain bullish on blockchain technology and he expects Pelion to make follow-on investment decisions and will take these companies "to the next level and help guide them to economic success."
"I'm pleased we closed this transaction ahead of schedule. Overstock can now focus on our core e-commerce business, which continues to realize tremendous revenue, profit, and market share growth," said Johnson.
Pelion MV GP, LLC now has sole authority and responsibility regarding the Fund's investment decisions and in exercising all shareholder rights Medici Ventures holds in the portfolio companies.
"I am pleased this transaction with Overstock came together and has now closed," said Pelion Venture Partners founder and managing director Blake Modersitzki. "Pelion recognizes the value in these disruptive companies and the world-changing potential of blockchain technology. We look forward to jumping in immediately and working with each of the portfolio companies to maximize the value of these assets."
Shares in Overstock have responded well to the companies shift in strategy. This, combined with a market-wide increase in digital transactions due to COVID have driven shares to hit new highs. Currently, Overstock trades around $70/share well off its 52 week high of $128.50/share.

Sponsored Links by DQ Promote