The People's Bank of China Launches a Pilot Scheme for Integrated Application of Financial data
The People's Bank of China has launched a pilot scheme for the integrated application of financial data across the country. Commercial banks, clearinghouses and non-bank payment platforms from Beijing, Jiangsu, Zhejiang, Shandong, Henan, Hubei, Hunan, Guangdong, Guangxi, Chongqing, Sichuan, Guizhou, Gansu, and Xinjiang will be able to participate in the pilot.
According to the PBC, the pilot aims to explore the application of cutting-edge technologies (e.g. AI, Big Data, Internet of Things); promote efficient handling and secure sharing of financial data across tiers, organizations and industries; and fully stimulate the potential of financial data to raise financial competitiveness and bring benefits to the public. (Source: financialnews.com.cn)
CSRC and Five Other Departments Jointly Issue the "Opinions on Financial Support for the Development of New Agricultural Business Entities"
"Opinions on Financial Support for the Development of New Agricultural Business Entities" (hereinafter referred to as "Opinions") was recently issued by six of China's top regulatory authorities, including the People's Bank of China, the China Banking and Insurance Regulatory Commission (CBIRC), the China Securities Regulatory Commission (CSRC), Ministry of Finance, Ministry of Agriculture and Rural Affairs, and the Office of the Central Leading Group for Rural Affairs.
"Opinions" outlined several measures to increase supports for new forms of agriculture business entity, which includes: (Source: PBC)
Strengthening information sharing for new agricultural entity;
Strengthening financial resilience of new agricultural entity;
Improving financial services organization system for the development of new agricultural entity;
Developing new forms of financial services products for new agricultural business entity;
Enhancing the capacity of agricultural insurance;
Strengthening policy incentives.
HR SaaS provider Beisen Completes Financing of USD $260 million
On May 11th, HCM provider Beisen announced the completion of a USD $260 million round of financing. This round was jointly invested by SoftBank Vision Fund II, Goldman Sachs, Primavera Capital, and Fidelity International. Existing shareholders Matrix Partners China, Sequoia Capital China, and Genesis Capital also participated.
After this investment, Beisen has become the highest valued unicorn in the HR SaaS industry. In the future, Beisen will use this capital to strengthen its integrated HR SaaS and talent management platform. Beisen has attended the Global Entrepreneurship Leadership Program in PBCSF, Tsinghua University. (Source: Fintech Lab)
Beijing Will Issue 200,000 Digital RMB Red Envelopes
On June 1st, the Beijing Local Financial Supervision and Administration announced that the digital RMB pilot activities will be launched in Beijing. Since June 5th, consumers can apply for the digital RMB red envelope on the app of Bank of China or Industrial and Commercial Bank of China. Each red envelope contains 200 digital RMB, with a total amount of 200,000.
Winners of the lottery could use the money in 2000 designated shops in Beijing from June 11th to June 20th. (Source: Beijing Local Financial Supervision and Administration)
---
The above is a weekly synopsis of the biggest stories on Fintech in China provided by WeiyangX, part of Tsinghua University, in partnership with Crowdfund Insider.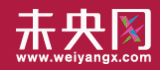 WeiyangX is the most influential website focusing on Fintech in China. The site covers the latest news, industry data analysis, business practices, and in-depth cases in Fintech. WeiyangX is incubated by Fintech Lab. Founded by Tsinghua University's People's Bank of China (PBC) School of Finance in 2012, the Fintech Lab is the first and leading research entity dedicated to leading best practices, promoting interdisciplinary innovation, and encouraging entrepreneurship in the field of fintech through scientific research and innovative project incubation.

Sponsored Links by DQ Promote