Elevated Returns' portfolio company XSpring Capital formerly known as Seamico Securities, has secured fundraising of $225 million USD through a partnership with Sansiri, Viryah Insurance, and local private investor Mongkol Prakitchaiwattana. Xspring Capital says it will use the funds to build its fully integrated financial marketplace which combines traditional and digital investment products at a single destination.
"As a real estate company, we understand traditional finance is evolving, and the future calls for the de-intermediation between consumer and project finance," said Srettha Thavisin, president and CEO of Sansiri PCL. "As a company, we strive for keeping up with innovation across all fields and this investment fits perfectly our vision."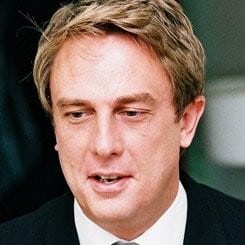 Elevated Returns is a United States-based asset management firm owned and operated by Stephane De Baets, once described by Wall Street veteran Marc Cohodes as "the Steve Jobs of tokenization".
"With today's announcement, and with the help of our management team under the leadership of our chairman Rathian Srimongkol, we are one step closer to creating a marketplace that provides equalized access to investment opportunities that have historically been available to very few," said De Baets. "Through XSpring's tremendous success in Thailand, we now have proof of concept that public desire for this type of platform is even stronger than expected; currently, we are working to obtain the necessary licenses to begin similar operations in the United States."
Terms of the agreement include a $136 million USD private placement to Sansiri, Viryah, and Prakitchaiwattana as well as a rights offering of $86 million USD to all existing XSpring shareholders.
Elevated Returns is the manager of Aspen Digital – a corporation formed with the purpose of indirectly owning a portion of the St. Regis Aspen Resort. A security token, Aspen Digital Token, represents equity ownership in the resort. Last October, BlockFi signed an agreement with Elevated Returns to provide lending facilities against digital assets issued within the Elevated Returns group of companies.