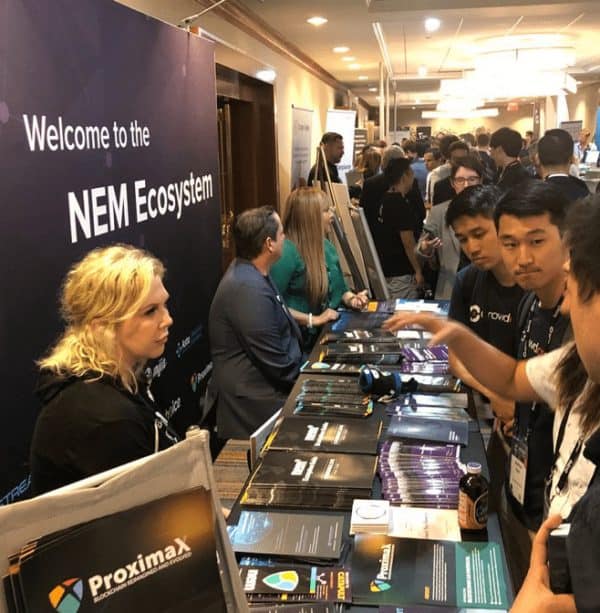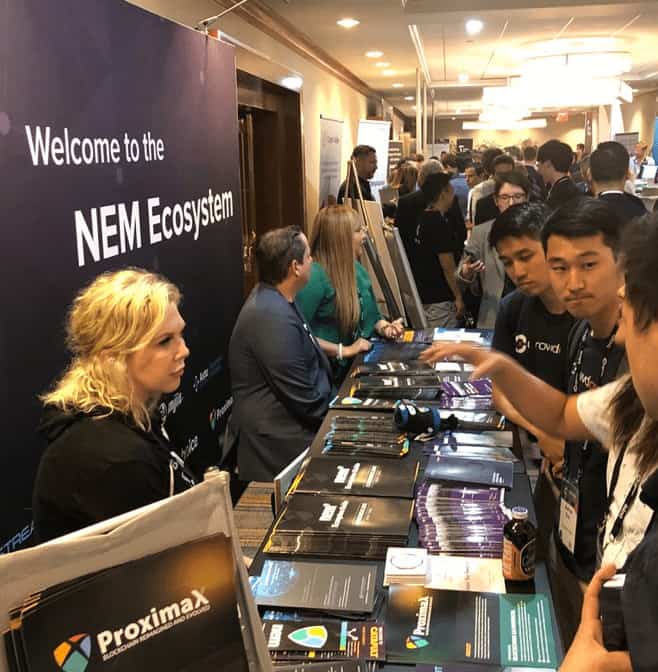 NEM Ventures has expanded its early-stage ecosystem after the launch of Symbol.
As mentioned in a release shared with Crowdfund Insider, the NEM Ignite Incubator Program is now preparing promising or high-potential blockchain startups for market entry on Symbol.
NEM Ventures, which is the VC and investments division of the NEM blockchain ecosystem, has managed to successfully incubate blockchain or DLT startups on Symbol.
Symbol is notably NEM's recently launched blockchain or distributed ledger tech platform. Supported by the NEM Ignite Incubator Program, LCNEM, KarmaPoint, and FactorChain AI received "tailored assistance with the development of each startup's vision."
Dave Hodgson, CIO of NEM Group and MD of NEM Ventures, stated:
"NEM Ignite fosters connections between cohort participants, industry partners and professionals, giving incubatees access to the strong and thriving decentralized NEM ecosystem and beyond. The programme has given us the opportunity to expand our ecosystem with three projects. APAC, Latin America and North America are three highly-valued demographics, and we believe that these startups have the potential to contribute to the vision of building a decentralized new economy movement."
As noted in the release, spanning three continents and several different disciplines, these diverse initiatives will be focused on contributing to the ongoing growth of NEM's distributed ecosystem and goal of developing and supporting the new economy movement (NEM).

These successful initiatives include:

Japanese startup LCNEM "fosters the growth of smart cities via blockchain, AI and machine learning technology." At present, they're creating a ticket management and tracking product for the Japanese entertainment sector and a stablecoin that's backed by Japanese Yen.

LCNEM's powerful technology stack "makes smart cities where individuals can focus on creating value, backed by an accomplished team that also provides digital experience consulting."

The second initiative in development on Symbol is KarmaPoint, a Chilean-based company. The project "incentivizes users to do positive acts rewarding them with digital tokens." The system creates "a digital reputation for people and institutions in recognition for their contributions to society, improving collaboration and motivation in a virtuous cycle of positive value." The project has "recently finished a Beta version testing with great results," the announcement revealed.

Additionally, FactorChain AI, a Canadian initiative initially intended for local artisanal food providers and craft breweries, offers "smarter, faster" credit into the supply chain. FactorChain access banking, financial and operational data "to score the borrowers, and automate the onboarding and underwriting process."

The project makes use of smart contracts that track the progress of credit issuance, and underwrite the credit via alternative pools of capital, "redirecting DeFi yield from stablecoin backed investments."

LCNEM, KarmaPoint and FactorChain AI are all developing solutions on Symbol, NEM's Proof-of-Stake+ (PoS+) public blockchain. With enterprise-grade programmability and security, Symbol's technical features "enable a suite of use cases spanning industries including fintech, healthcare and supply chain," the announcement noted while adding that the NEM project "now comprises two chains, with the 6-year NEM NIS1 platform, running in parallel with Symbol."

Sponsored Links by DQ Promote