mmob, an Open Finance partnership platform, has announced that it has received authorization or approval from the UK's Financial Conduct Authority (FCA) for Payment and Account Information Service Provision.
The approval from the United Kingdom's regulatory authority validates mmob's progressive business model and embedded finance solutions, which have been developed to support strategic partnerships between digital service providers.
By approving the secure processing and sharing of clients' personal and account information, the FCA authorization allows mmob to offer innovative Open Finance services. The Fintech firm will now be able to offer a comprehensive range of services to global financial institutions and Fintech firms. These service providers may quickly deploy their third-party products and services that can assist businesses with supporting their core propositions.
The consent-driven customer data will offer key insights which mmob's business partners may use to determine what their customers require and also identify the other services that may be worth their time and investment.
By obtaining customer data from mmob's intelligence layer, companies will be able to automate various activities that tend to create friction and had prevented the adoption of value-added services. These may include providing card details, using direct debits, and filling out application forms.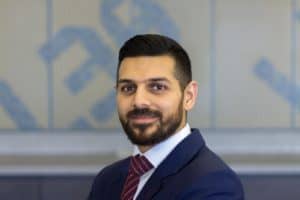 Irfan Khan, CEO at mmob, stated:
"We exist to solve the problems surrounding partnerships. Whilst there is a strong appetite to drive innovation, onboarding valuable third party services is typically slow and can feel steeped in risk. By utilising the data at their fingertips, our partners will gain the insight needed to create tailored, seamless experiences that increase retention and service stickiness, and reduce the abandoned baskets that typically accompany less sophisticated user journeys."
mmob's Open Finance platform has been designed to remove the complexity found in traditional systems. It also reduces the time and resources needed by financial service providers to offer partner-driven services.
Via its API, banking institutions and Fintech firms are able to seamlessly link to mmob's diverse network of third-party providers and gain access to new verticals with just a single line of code.
Khan remarked:
"mmob's intelligent platform ensures partnerships between our commercial partners and network of third party service providers are simple to set up, equitable and rewarding for everyone involved in the ecosystem. The regulatory approval is an important validation of our approach and critical to our delivering value. With it, we now have everything we need to ensure partnerships thrive by utilising customer data in a way that benefits both our partners and their users."
Sponsored