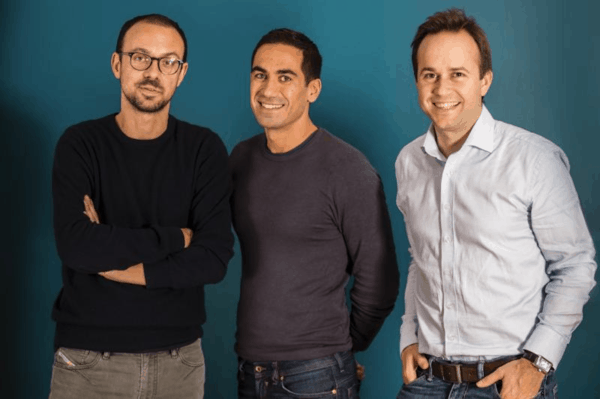 Younited, a France-based Fintech that provides both online lending as well as payments and BaaS, has raised $170 million in equity capital in a move that is expected to accelerate product innovation and expansion of its solutions including the launch of Younited Pay, a payment facility for European retailers and e-merchants. Younited is an EU-authorized and regulated credit institution
Younited states that Goldman Sachs Asset Management, Bridgepoint, joined shareholders Eurazeo, Bpifrance Large Ventures, and AG2R LA MONDIALE, in the funding round. Younited has raised $400 million since its launch in 2012. To date, Younited has originated in excess of €2.6 billion of loans. The money raised will be used to consolidate Younited's presence on the European market, in France, Italy, Spain, Portugal, and Germany, the latter four countries already representing 40% of Younited's revenues.
Younited says it has developed "cutting-edge technology to provide a responsible, seamless proposition for customers." In 2018, Younited launched a B2B solution for digital loans and payment solutions. Younited says that over 30 financial institutions, insurers, and corporates as customers, including Orange Bank, N26, Wizink, Admiral-Conte, HSBC France, Fortuneo, Lydia, are customers. As of 2021, B2B solutions already represent about 30% of Younited's revenue.
Charles Egly, co-founder and CEO of Younited, says the new funding is significant as it will allow them to invest in more disruptive technology and accelerate innovation:
"More specifically, we are delighted to welcome Goldman Sachs and Bridgepoint, two renowned shareholders who, thanks to their deep financial and tech expertise, and alongside our historical shareholders, will help us to grow Younited into a global technological leader in the lending and payment sector."
Younited is expected to launch its Younited Pay solution in the second half of 2021. This payment method allows e-businesses and retailers to provide a credit product, spread over three to 48 months. This solution is already available in France on selected merchant sites. Younited Pay will be both an online and physical point of sale service.
Younited is also aiming to boost product innovation based on data and artificial intelligence.
Gilles Grapinet, chair of the Younited supervisory board, and chairman and CEO of Worldline, said that on behalf of the Supervisory Board, he is delighted to welcome Bridgepoint and Goldman Sachs as part of Younited's most important capital increase.
"We are fully committed alongside Charles Egly, Geoffroy Guigou, and their teams to support the next, most ambitious stage, in Younited's development on international markets. As a model European fintech, Younited holds all the cards needed to become a global leader in the lending and payment sector."
Alexandre Flavier, Executive Director in the Growth Equity team at Goldman Sachs Asset Management, said:
"We embrace Younited's mission to help consumers and enterprises access much simpler, faster and transparent financing solutions, powered by technology, to realize their projects. We have been impressed by the talent of their management team, the quality of their tech architecture, and the strength of their client-centric culture. We are excited to support Charles, Geoffroy, and their team to bring their innovative solutions to the next level across Europe."
Younited offers financial services to individuals including amortizing personal loans up to €50,000, extended payment solutions, budget coaching, and term deposits. It also provides Banking-as-a-Service (BaaS) technology solutions to businesses – banks, insurance companies, telecoms operators, and more.

Sponsored