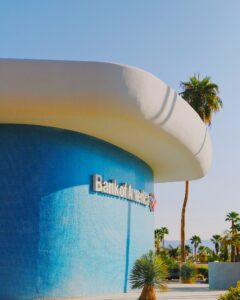 Bank of America (BofA) had introduced its Cryptocurrency Research Team as part of its latest Wall Street push.
Bank of America Corp. (NYSE: BAC) reports that it formed a new division that will focus on conducting research into the applications of cryptocurrencies. This notably marks Wall Street's most recent push to address the growing demand from investors for more exposure to digital assets.
Alkesh Shah will be responsible for leading the Crypto Research Team at the BoA. Shah will be tasked with covering underlying technologies linked to virtual currencies. He'll report directly to Michael Maras, who's currently in charge of fixed-income, currencies and commodities research internationally. This, according to an internal memo reviewed by Bloomberg.
A representative for the company confirmed the contents of the memo, but did not provide additional information on the matter.
Candace Browning, Head of Global Research for the BoA, remarked:
"Cryptocurrencies and digital assets constitute one of the fastest growing emerging technology ecosystems. We are uniquely positioned to provide thought leadership due to our strong industry research analysis, market-leading global payments platform and our blockchain expertise."
Banking institutions across the globe have been seeking to expand into the world of virtual currencies, with many service providers beginning to offer specialized wealth management and custody services for crypto-assets.

Some banks such as JPMorgan Chase & Co. and Goldman Sachs Group Inc. have introduced cryptocurrency futures trading.

Shah began working at BoA back in 2013 after serving in various roles at Morgan Stanley and Lehman Brothers Holdings Inc.; and he has also previously been in charge of Bank of America's global tech specialist team.

Mamta Jain and Andrew Moss are also joining the research unit and will be reporting to Shah, Browning revealed in the company memo.

As covered, research firm CBInsights released a report in December 2020 titled, "Unbundling Bank Of America: How The Traditional Bank Is Being Disrupted."

The report looked at mortgages, Robo-advisors, trading software, and also examined how Fintech firms have been trying to "unbundle" Bank of America's front office. According to CBInsights' report, the BoA and the traditional banking system is "being disrupted across a wide variety of core revenue streams."

Sponsored