Yieldstreet, an investment crowdfunding platform for alternative assets, has topped $2 billion in deals funded while returning over $1 billion to investors.
According to a note distributed by Yieldstreet, the investment platform has experienced dramatic expansion since its founding six years ago. Yieldstreet goes beyond traditional debt and equity while offering investments in real estate, art, marine finance, legal finance, Aviation and more.
Led by the real estate sector at $450 million, Yieldstreet reports having funded over $200 million in each of five different asset classes.
Yieldstreet claims an annualized internal rate of return for investors of more than 11%. Yieldstreet states that over 300,000 people have joined its platform to date. During the first six months of this year, total investment requests have already surpassed all of 2019 and 2020. While most offerings are for accredited investors only, Yieldstreet does list the Prism Fund that is available to non-accredited investors.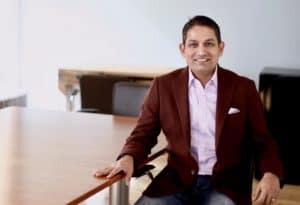 Milind Mehere, founder and CEO of Yieldstreet, says they have been confident from day one that retail investors would sign on:
"Today they not only want but need to build income-generating investment portfolios to help ensure financial flexibility and are simply looking for access to what only the ultra wealthy have enjoyed. With Yieldstreet, for as little as $1,000, we're delivering that access."
Mehere explains that they want to be the digital private bank of the future:
"You can expect to hear plenty about new investment options, asset classes and hitting additional major milestones as our growth continues to accelerate," says Mehere. "Boosted by our recent $100 million Series C funding, we're excited to build out our technology and geographic footprint, to provide the greatest number of people the potential for financial freedom."
Sponsored