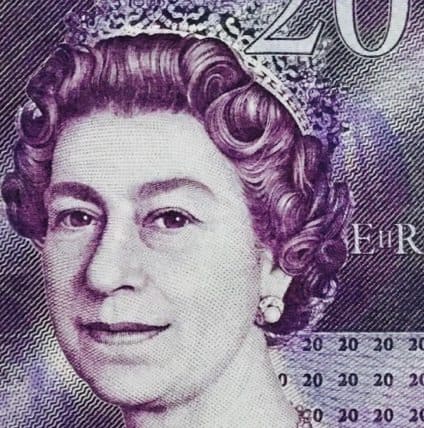 UK's easyMoney, the investment platform from Sir Stelios Haji-Ioannou's easy family of brands that claims that it has "never lost a penny on its loans," notes that investment in individual savings accounts or ISAs "continues to grow despite low interest rates." The company questions whether this is "the right thing to do as inflation ticks up?"
As mentioned in a blog post by easyMoney, the amount of money in cash ISAs has "continued to grow despite persistent low deposit rates, recent HMRC figures show." The total invested in cash ISAs "increased 11% from 2018-19 to 2019-20 – from £44bn to £48.7bn," the company revealed.
As noted by easyMoney:
"The popularity of cash ISAs has persisted despite chronic low-interest rates on those accounts, often below the rate of inflation, creating low or even negative real returns in recent years. This problem is likely to worsen as inflation begins to tick upwards as the economy bounces back from lockdown."
They suggested:
"For a greater return on investment, investors may want to consider an Innovative Finance ISA (IFISA). While they entail a greater element of risk, easyMoney's Classic IFISA paid an average of 3.62% interest in the last year. Cash ISAs typically offer annual returns of 1% or less, below the current rate of inflation at 2.1%."
easyMoney's CEO Andrew de Candole said that investors in cash ISAs are now losing money "as things stand." He also pointed out that there are "a range of options investors can consider." These options might involve greater risk but they also offer "the opportunity for real returns," Andrew claims while noting that one such option may be one of their "expertly managed" IFISAs, which offer the opportunity for your savings pot "to grow rather than shrink in real terms."
e-Money Capital Ltd, trading as easyMoney, is authorized and regulated by the UK's Financial Conduct Authority (FCA). Instant access to your funds cannot be guaranteed. The property industry is "subject to market conditions, and therefore your capital is at risk."
Peer-to-peer investments are "not cash savings accounts, so they are not covered by the Financial Services Compensation Scheme (FSCS)."
As covered, easyMoney has previously noted that the world of finance can appear to be quite complicated. In their opinion, this can also be "equally off-putting."
Because of these potential issues, the easyMoney team has put together an easy-to-follow guide to the key differences between an IFISA and "regular" peer-to-peer (P2P) lending options. There are some significant "distinctions" which they believe are "worth knowing" about.
easyMoney is a P2P lending platform, allowing people to invest in an Innovative Finance Individual Savings Account (IFISA). These have been around since 2016/17, and the money that you lend (in easyMoney's case to borrowers in the property sector) accrues interest, which gets paid to you on a "monthly basis tax-free," the company explains. So, this would be peer-to-peer lending, easyMoney clarifies.
According to easyMoney:
"Never the most innovative or popular of institutions, [banks are] not always easy to qualify for a loan, especially in the last year or so due to the difficulties caused by Covid."
Step forward peer-to-peer lending, easyMoney adds, while claiming it has become a "popular way to get funding without applying to the bank." As noted by the company, peer to peer sites essentially operate as online marketplaces, serving as financial "matchmakers" in order to bring together businesses and individuals (or even groups of individuals).
Then there are those who wish to lend, and those who want to borrow funds, so it's an "advance win-win situation – or it could be," easyMoney adds. The company confirms that the very first website P2P platform was introduced back in 2005 and it was a "game-changing idea and pretty niche at the time."