Shanghai Taxis Began to Accept Digital RMB Payments
Shanghai Qiangsheng Taxi Company has equipped its 6000 clean energy taxis with digital RMB payment capability. Customers could hail these taxis on 62580 APP. When they arrive at their destination, they could scan the QR code on the smart terminal on the taxi and choose to pay by WeChat Pay, AliPay, or digital RMB. (Source: mpaypass)
Tencent Launches Blockchain-based Digital IOU service
Tencent has launched a new digital IOU service called Mini IOU (小借条) on its flagship product WeChat, which makes it more easily for friends to borrow money from each other. Both borrowers and lenders are required to input their ID information, loan amount, loan period, agreed-upon interests and repayment options on this applet. The IOU will become effective after both sides signed it electronically and finish facial recognition. The IOU will be stored on Zhixin Chain, a blockchain developed by Tencent, which ensures the authenticity of the debt and could be used as evidence in litigation. (Source: MyDrivers.com)
Waterdrop listed as Top-25 Insurtech in Asia
Asian Insurance Review, CB Insights, and Willis Towers Watson have jointly released the 2021 Asian Insurtech TOP-25 List. China and India dominated the list, jointly attracted 78% of insurtech investment in the region. Waterdrop, one of China's emerging insurtech company was listed as the TOP 3. Research from EY shows that the value of insurtech will be reflected in the value chain as a whole in the future, especially in areas of smart pricing, underwriting agility, online operation and smart claims. (Source: sycaijing.com)
People's Bank of China: Enhance Coordination in Quickening Up the Pace of Improving the System of Green Finance
On July 30th, the People's Bank of China (PBC) held the conference on work in H2 2021. During the first six months in 2021, the PBC has accelerated its efforts to promote green finance development through measures of: (Source: PBC)
releasing a new green-bond endorsed project catalogue;
launching carbon-neutral bonds in the interbank market;
establishing an evaluation mechanism that is compatible with the incentives for realizing the goals of peaking carbon emissions and achieving carbon neutrality.

 
In H2 2021, the PBC will enhance coordination in quickening up the pace to improve the system of green finance with policies of:
promoting the implementation of tools to reduce carbon emissions and providing low-cost funds for eligible financial institutions to guide them to finance key areas with significant emission reduction effects at preferential rates;
promoting information disclosure on carbon emissions and green finance evaluation;
enhancing climate risk management, carrying out climate-related risk stress tests in an orderly manner;

 

enhancing research on key issues related to green finance.
---
The above is a weekly synopsis of the biggest stories on Fintech in China provided by WeiyangX, part of Tsinghua University, in partnership with Crowdfund Insider.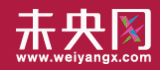 WeiyangX is the most influential website focusing on Fintech in China. The site covers the latest news, industry data analysis, business practices, and in-depth cases in Fintech. WeiyangX is incubated by Fintech Lab. Founded by Tsinghua University's People's Bank of China (PBC) School of Finance in 2012, the Fintech Lab is the first and leading research entity dedicated to leading best practices, promoting interdisciplinary innovation, and encouraging entrepreneurship in the field of fintech through scientific research and innovative project incubation.

Sponsored Links by DQ Promote