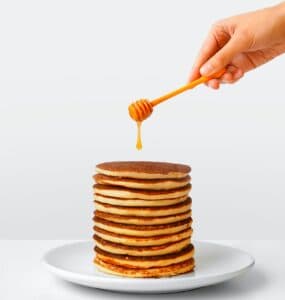 Obeah Bridge, otherwise known as ODApp,  a decentralized application bridge connecting PKT and Binance Smart Chain, this week announced that public trading of wPKT, the wrapped version of PKT Cash, is now live on PancakeSwap. ODApp converts PKT Cash ($PKT) into wPKT, a new Binance Smart Chain BEP20 cryptocurrency token on a one-to-one basis. 
WPKT provides the PKT ecosystem access to the world of decentralized finance on Binance Smart Chian. ODApp is working to further expand global liquidity by also developing the ability to swap wPKT onto Ethereum (ETH), as well as Polygon (MATIC) and Solana (SOL), which all share the PKT vision for decentralized infrastructure.
"If you look at how the PKT community has grown over the past 24 months, it's no surprise that it's ramping up as a serious Layer 1 blockchain protocol," said Vishnu Seesahai, co-founder of ODApp. "Now that PKT can be swapped for a BEP20 or ERC20 token, it introduces PKT to the largest and most mature cryptocurrency communities in the world, and provides access to yield farming, lending and staking in the DeFi space."
This launch of wPKT on PancakeSwap is the first DEX listing for the PKT Cash cryptocurrency.
The purpose of the PKT project is to build a global decentralized ISP powered by the people who are economically incentivized to support the network. This infrastructure powered by the people will eventually enable people to gain access to the internet without paying a traditional ISP via mesh networking.
PKT is a decentralized high-speed data network that enables anyone to monetize their unused internet bandwidth. Powered by PacketCrypt, the world's first bandwidth-hard proof-of-work, people who connect to the PKT Network are paid in PKT Cash ($PKT) every 60 seconds. 
The network provides an economic incentive for people to grow internet connectivity and infrastructure with minimal technical knowledge. As the network grows, PKT drives bandwidth demand, which in turn drives down the cost of bandwidth, increases the speed of the PKT Network, and improves internet connectivity in both urban and rural areas worldwide.
Launched to mainnet in 2019, PKT is a completely decentralized, open-source project with no company, no investors, and no pre-mine. There are currently an estimated 200,000 CPU cores providing the infrastructure for PKT and mining PKT Cash globally. PKT Cash mining difficulty has increased 1,100x since January, and currently generates a sustained 100gbps of bandwidth, with peaks beyond 130gbps, the company said.