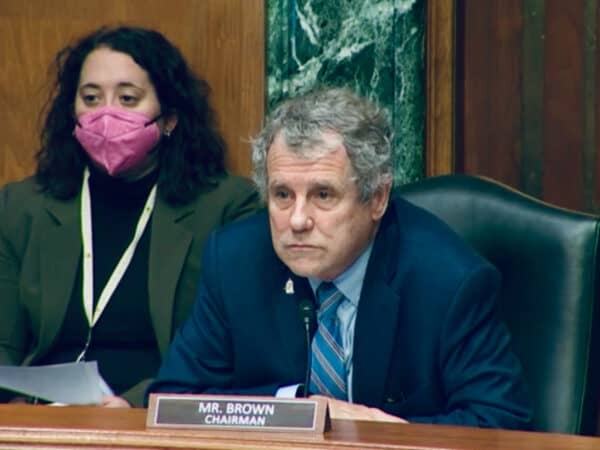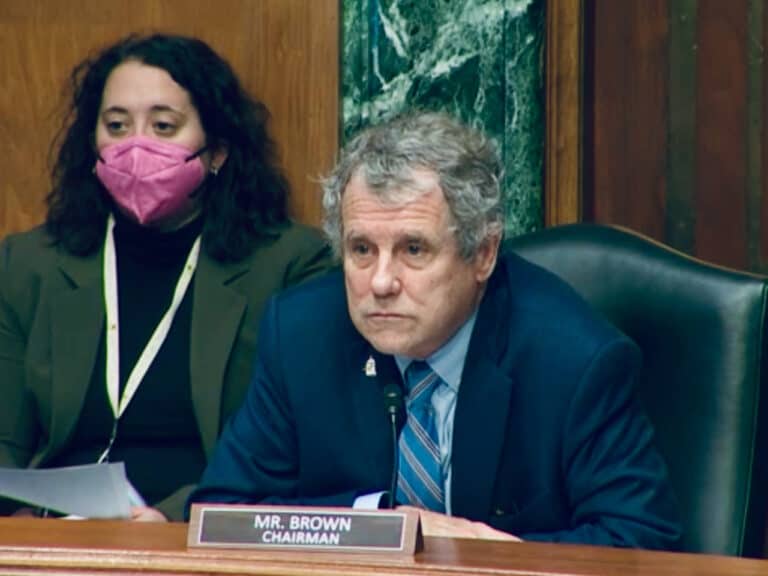 Following the House Financial Services Committee hearing on cryptocurrency last week, the Senate Banking Committee held a related hearing to discuss the stablecoin market.
Entitled Stablecoins: How Do They Work, How Are They Used, and What Are Their Risks?, the Senate Banking Committee had a single representative from a platform representing the industry, Dante Disparte from Circle. Other witnesses included Alexis Goldstein, Open Markets Institute; Jai Massari, Davis Polk & Wardwell, and Professor Hilary Allen; American University, Washington College of Law.
As has become almost routine, Republicans lean towards supporting Fintech innovation and Democrats mainly emphasize any potential risk that may impact consumers.
To open the Hearing, Senator Sharrod Brown, Chairman of the Committee, said "we must protect consumers and the economy from stablecoin risks."
In prepared remarks, Senator Brown said "we've been told that blockchain, the technology these coins are built on, will "democratize" money, or build a more inclusive economy. But none of those promises have materialized, and likely never will. Instead, we've gotten wild financial speculation."
Pointing a finger directly at stablecoins, Senator Brown said that if you put your money in stablecoins there is no guarantee you will ever get it back:
"… many of these companies hide their terms and conditions in the fine print, allowing them to trap customers' money. And if there's no guarantee you'll get your money back, that's not a currency with a fixed value – it's gambling. And with this much money tied up, it sure looks to me like a potential asset bubble. Stablecoins make it easier than ever to risk real dollars on cryptocurrencies that are at best volatile, and at worst outright fraudulent. Just a few weeks ago, we saw how quickly these tokens can crash, with crypto markets diving by almost thirty percent in one day. History tells us we should be very concerned when any investment becomes so untethered from reality. Look at the 1929 stock market crash."
Senator Pat Toomey, the ranking Republican on the Committee, announced that Congress should not stifle innovation, nor undermine US competitiveness when it comes to stablecoin development.
Senator Toomey said:
"Stablecoins can speed up payments, especially cross-border transfers, reduce costs, including remittances, and help combat money laundering and terrorist financing through an immutable and transparent transaction record. Stablecoins can also be programmed and made interoperable with other currencies, creating efficiencies to improve access to financial services for more Americans."
Professor Hilary Allen provided several options regarding the emerging stablecoin market including an outright ban on these digital assets. In prepared remarks, Professor Allen stated:
"Given stablecoins' inherent fragility, limited utility outside of the DeFi ecosystem, and potential to cannibalize monetary policy, Congress should consider whether banning stablecoins is appropriate."
A somewhat less draconian approach would be stricter regulation and blocking private firms like Meta (Facebook) from issuing stablecoins.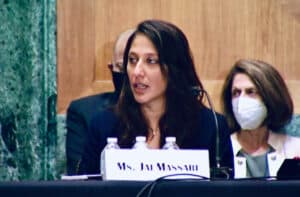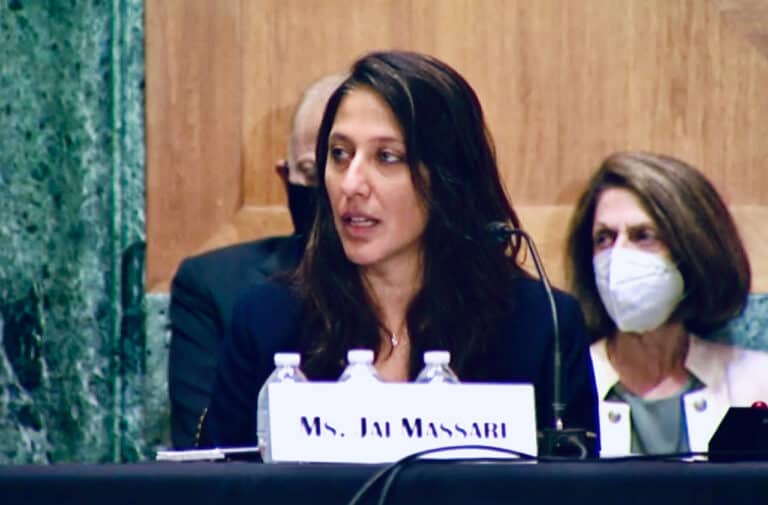 Jai Massari noted that stablecoins are largely regulated at the state level today but acknowledged there may be an expanded role for the federal government to provide oversight:
"This could include an optional federal charter for stablecoin issuers that would preempt the need for state-by-state licensing in return for supervision by federal regulators. A new and well-designed federal charter could accommodate a business model premised on the issuance of stablecoins fully backed by short-term, liquid assets and the provision of related payments services. This charter could impose requirements for reserve asset composition while tailoring leverage ratios or risk-based capital requirements and other requirements to the nature of the business model. And it could restrict the stablecoin issuer from engaging in riskier activities, to minimize other claims on reserve assets. This option would likely be welcomed by many stablecoin issuers even though it would entail comprehensive federal oversight."
Massari believes that stablecoins, in fact, can boost the strength of the dollar as its standing as a reserve currency, similar to other global payment instruments.
Alexis Goldstein testified:
"There are many investor, national security, and usability concerns with both algorithmic and asset-backed stablecoins. Congress should continue to examine if there are regulatory gaps that require new legislation to ensure consumer and investor protection as it relates to stablecoins, and regulators should continue to monitor stablecoins and ensure compliance with existing laws."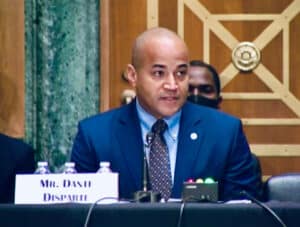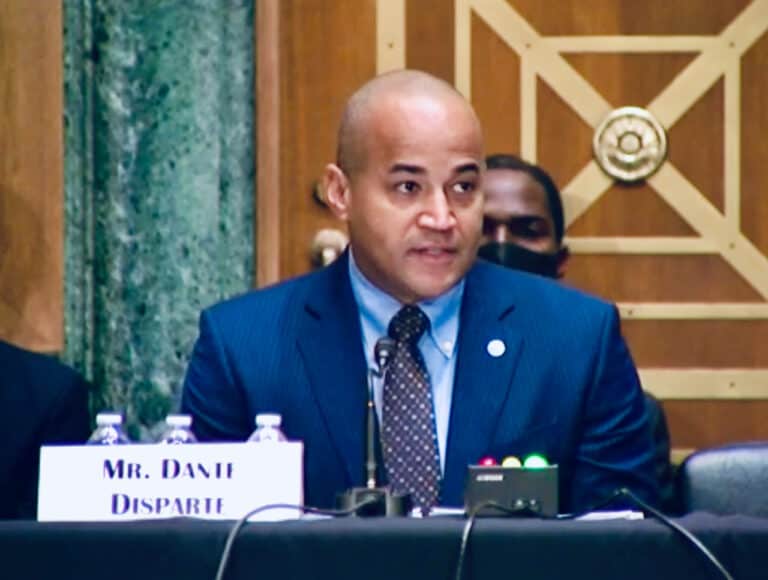 Dante Disparte advised:
"Emerging policy and regulation for the future growth of stablecoins and the digital assets market in the U.S. should aspire to do no harm, spur responsible financial services innovation and recognize the importance of U.S. states for being our fintech innovation labs," adding that harmonizing the U.S. approach to digital assets and competition with digital currency "can improve U.S. competitiveness, security and lower fundamental costs for basic financial access."
Disparte was challenged by Senator Brown who drew a parallel to the illegality of issuing metal coins to issuing USDC stablecoins.
Questioned about USDC usage by Senator Toomey, Disparte agreed that a growing number of financial institutions are using USDC to simply settle payments as an improvement over legacy payment rails. Disparte drew a comparison to platforms like PayPal that enable digital payments too.
Senator Elizabeth Warren went straight after Tether who lacked a representative at the hearing.
"If I wanted to trade my $10 worth of these tokens, am I guaranteed to get my ten dollars back," asked Warren. No, Goldstein explained.
"If Tether's tokens were actually backed 1 to 1 it would be one of the largest banks in the country."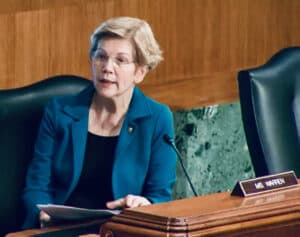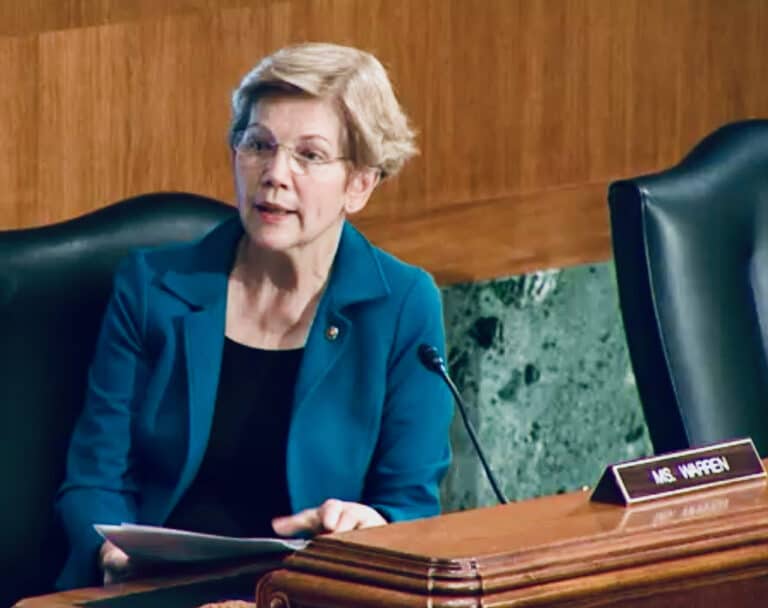 Warren said that Tether was only backed by 10% of US dollars and the rest is "something else."

"We know that stablecoins are not always stable," Warren said, predicting they will take a nosedive at some point – when a run on the bank occurs. "DeFi is the most dangerous part of the crypto world," Warren added.

It should be clear by now that Congress will soon add more stringent federal regulation in regards to stablecoin issuers and how they manage their reserves. This may be sufficient for companies like Circle, and some others, to absolve themselves of any glimmer of systemic risk, while pursuing a more efficient process of value transfer for both businesses and consumers.

Sponsored Links by DQ Promote