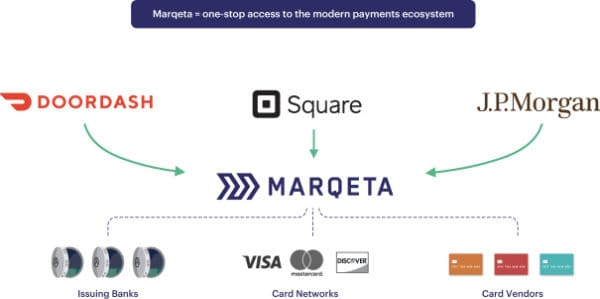 Marqeta (NASDAQ:MQ), a leading card-issuing platform for the digital generation, has announced Sunaina "Suni" Lobo as its new Chief Human Resources Officer
Lobo previously worked at Cisco, SVB, ANZ Bank, and Navis. In her role, she is expected to lead the "People and Culture function" globally to support Marqeta's growth and company culture. While at Navis, Suni held the Chief People Officer role, supporting employees in 24 countries and ahead of the successful sale of the company in 2021.
Jason Gardner, founder and CEO of Marqeta, said that Suni brings decades of experience in leading teams:
"She has led transformative growth for global teams, focusing on building innovative and inclusive cultures and will be an invaluable asset to Marqeta and our growth. As we continue to mature as a company, Suni will have the skillset and leadership experience required to build, retain and grow an exceptional team and implement people-first processes that support our strong company culture."
Based in Oakland, California, Marqeta is planning rapid expansion in 2022. The company currently has offices in Europe and Australia with more in the queue.
Suni said she was thrilled to join Marqeta.
"Marqeta is experiencing a transformative period of growth, built on a celebrated legacy of innovation in payments.  As Marqeta expands its footprint globally, I am excited about bringing my experience to the company in building high performing teams and communities, with a strong emphasis on inclusion and creating a sense of innovation, purpose and belonging."
In November Marqeta announced Q3 results of total processing volume (TPV) of $27.6 billion, with net revenue of $132 million. This represented an increase of 60% and 56%, respectively, from the same quarter of 2020. The company saw a gross profit of $59 million during the quarter, up 67% year-over-year.

Sponsored